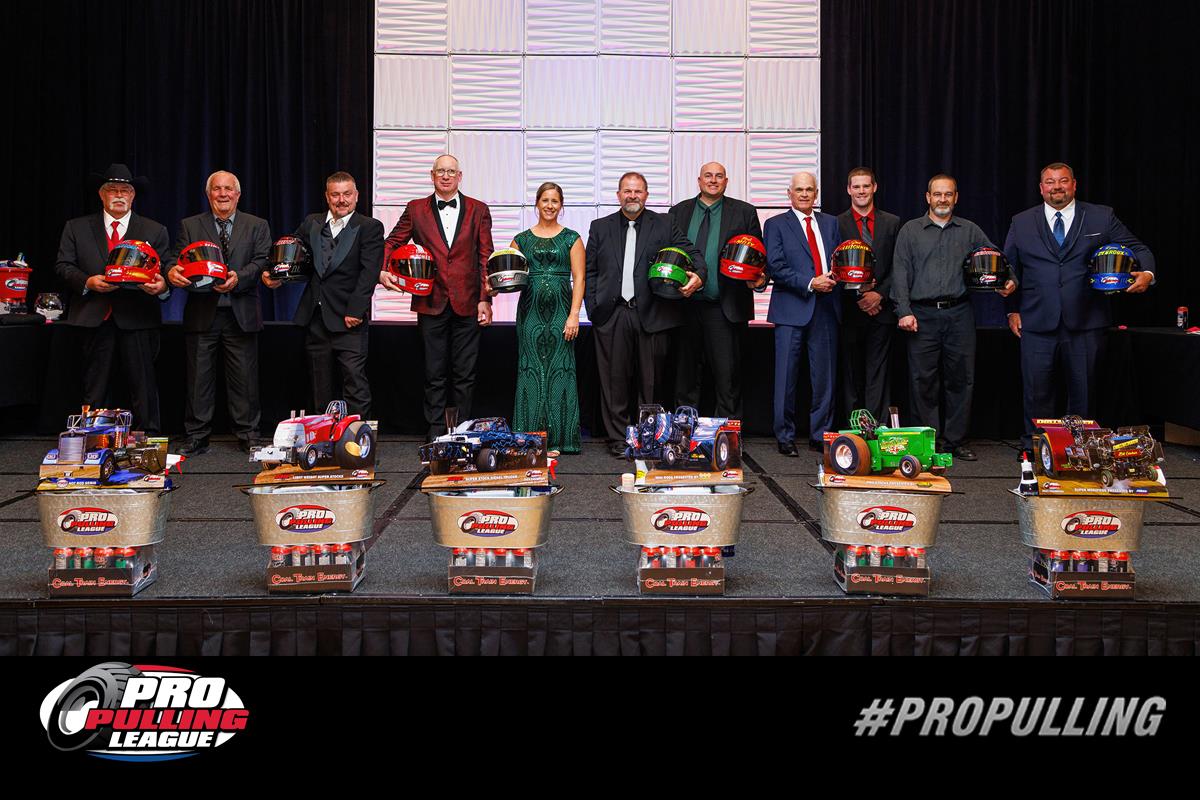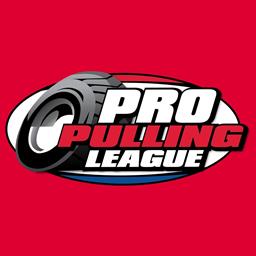 11/20/2023
Pro Pulling League
---
PPL Pulling Champions and Award Winners Recognized at Champions Tour Banquet
Sellersburg, IN (November 20th, 2023) – Fire suits and crew shirts were put aside for formal attire for an evening of honors and celebration at the 2023 Pro Pulling League Champions Tour Banquet held on November 18th at the Hyatt Regency in Louisville, Kentucky.
In addition to honoring the points champions from the Champions Tour, Hart's Diesel Silver Series, and Ag Protect 1 Midwest Region, a host of other awards were bestowed upon highly respected individuals and entities.
The Melba King Scholarship Award winners, presented by CM Pulling Tires, included Lane Meier, Sydnee Summers, and MaKenzie Fritz.
The Pull of the Year Award went to the Scheid Diesel Extravaganza, the two day, four-session event held at Wagler Motorsports Park in Lyons, Indiana.
The John Mumma Ambassador Award presented by Sassy Engines was given to Randy Fishbaugh, President of the PPL member-state Ohio State Tractor Pullers Association.
The Puller of the Year Award was bestowed upon third-generation Pro Stock puller Rhett Parish, driver of the "El Nino" CaseIH.
The final award of the evening was the Lifetime Achievement Award, given to Van Haisley, longtime Super Stock Diesel Truck puller and leader/innovator in the world of diesel truck competition.
A special thank you to SRMD Solutions for supply the awards for the Hart's Diesel Silver Series.
Congratulations to all the award winners for their accomplishments!
About Pro Pulling League:
Now in its 18th season, the Pro Pulling League continues as the world's largest truck and tractor pulling sanctioning body, featuring 250+ sessions of competition across twenty states through the Champions Tour, Silver Series, Champion Seed Western Series, Ag Protect 1 Midwest Region and their member-states.
For the latest in news from the Pro Pulling League stay tuned here at www.propulling.com and follow us in social media: On our Facebook page, on Twitter (@propulling), and on Instagram (propullingleague). Our YouTube channel (@propullingleague) offers exciting truck and tractor pulling action from past events.
2023 Pro Pulling League Marketing Partners
Lucas Oil
Official Oil of the Pro Pulling League
ARP (Automotive Racing Products)
Official Fastener of the Pro Pulling League
MAC Trailer
Official Trailer of the Pro Pulling League
Coal Train Energy
Associate Sponsor of the Pro Pulling League
CM Pulling Tires
Official Tire Cutter of the Pro Pulling League
Fleece Performance
Associate Sponsor of the Pro Pulling League
Optima Batteries
Associate Sponsor of the Pro Pulling League
SCS Gearbox and Probell Racing
Associate Sponsor of the Pro Pulling League
Champions Tour Marketing Partners:
Summit Racing Equipment - Mitas Agricultural Tires - Fair Valley Performance Lemke Motorsports - FloRacing - Powersport Parts Warehouse
Hart's Diesel Silver Series Marketing Partners:
Advanced Yield - Kawasaki Parts Warehouse
Champion Seed Western Series Marketing Partners:
Tuff Wireless - Sancrest Trailer Sales - Sancrest Specialized Transport - No Way Man Diesel - Northwoods Engineering
Ag Protect 1 Midwest Region Marketing Partners:
Wagler Motorsports - Freedom Racing Engines
---
Submitted By: Bryan Lively
Back to News