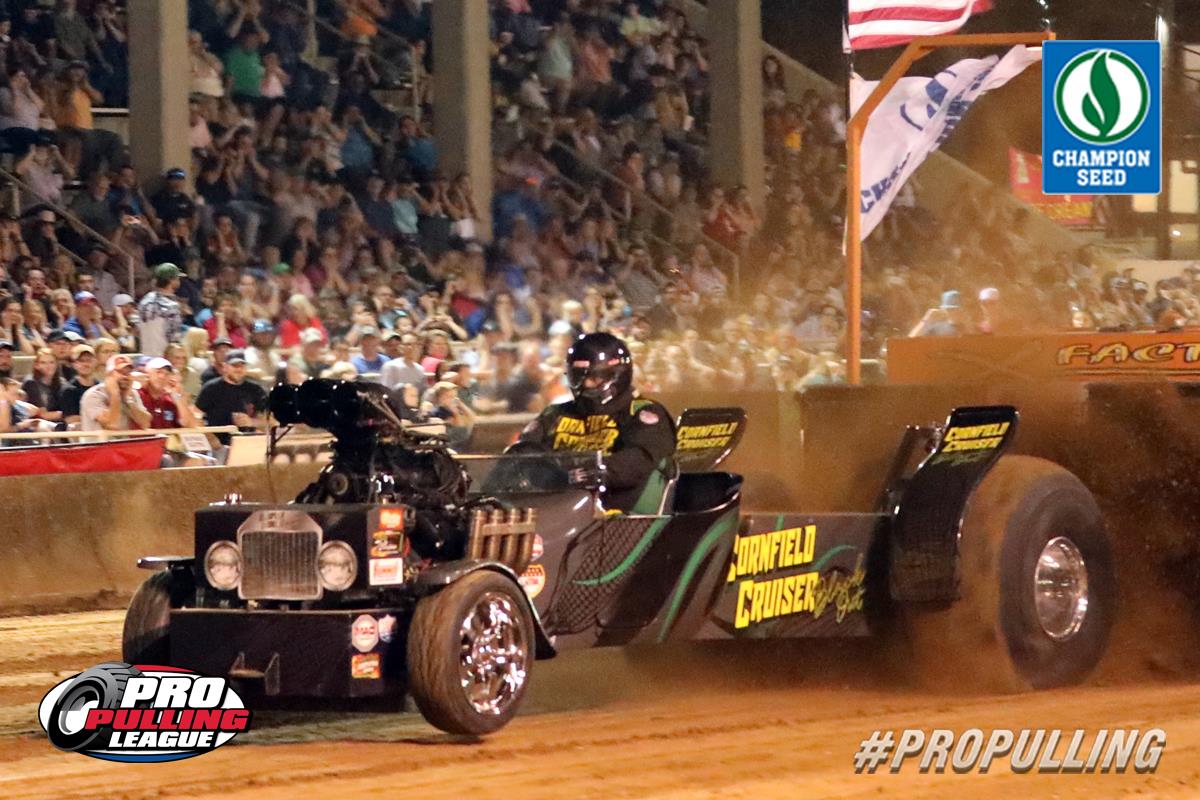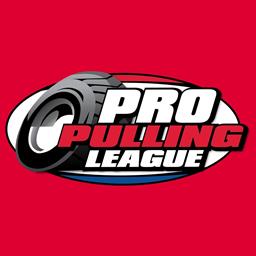 9/13/2023
Pro Pulling League
---
SEMO District Fair Hosts Champion Seed Western Series 2023 Finale
Sellersburg, IN (September 13, 2023) – The SEMO District Fair in Cape Gireardeau, Missouri hosts the 2023 season finale of the Champion Seed Western Series with four great classes of exciting pulling action.
Sancrest Specialized Transport 85 Limited Pro Stock Tractors, Sancrest Trailer Sales 95 Limited Pro Stock Tractors, Pro Stock 4x4 Trucks, and Super Modified Two Wheel Drive Trucks will be featured in Cape with points champions decided in each class.
Action at the SEMO District Fair starts at 7pm CDT; Admission is $15 per person for grandstand and bleacher seating with trackside tickets $20 per person.
More information on the SEMO District Fair and this Champion Seed Western Series event can be found at www.SEMOFair.com
Join us for a huge night of pulling action on Friday, September 15th in Cape Gireardeau, Missouri at the SEMO District Fair!
About Champion Seed:
Founded by family partners, Champion Seed is a regionally focused independent seed company that strives to build and maintain the broadest portfolio of genetics and traits. We aren't limited to one gene pool — but instead have the freedom to select the best of the best from the top breeding programs to meet the varying needs of our customers. We match seed to soil right down to the county level and from seed selection to delivery we are with our customers every step of the way. Visit www.plantchampion.com to explore genetics options to fit your production needs.
About Pro Pulling League:
Now in its 18th season, the Pro Pulling League continues as the world's largest truck and tractor pulling sanctioning body, featuring 250+ sessions of competition across twenty states through the Champions Tour, Silver Series, Champion Seed Western Series, Ag Protect 1 Midwest Region and their member-states. For the latest in news from the Pro Pulling League stay tuned here at www.propulling.com and follow us in social media: On our Facebook page, on Twitter (@propulling), and on Instagram (propullingleague). Our YouTube channel (@propullingleague) offers exciting truck and tractor pulling action from past events.
2023 Pro Pulling League Marketing Partners
Lucas Oil
Official Oil of the Pro Pulling League
ARP (Automotive Racing Products)
Official Fastener of the Pro Pulling League
MAC Trailer
Official Trailer of the Pro Pulling League
Coal Train Energy
Associate Sponsor of the Pro Pulling League
CM Pulling Tires
Official Tire Cutter of the Pro Pulling League
Fleece Performance
Associate Sponsor of the Pro Pulling League
Optima Batteries
Associate Sponsor of the Pro Pulling League
SCS Gearbox and Probell Racing
Associate Sponsor of the Pro Pulling League
Champions Tour Marketing Partners:
Summit Racing Equipment - Mitas Agricultural Tires - Fair Valley Performance Lemke Motorsports - FloRacing - Powersport Parts Warehouse
Hart's Diesel Silver Series Marketing Partners:
Advanced Yield - Kawasaki Parts Warehouse
Champion Seed Western Series Marketing Partners:
Tuff Wireless - Sancrest Trailer Sales - Sancrest Specialized Transport - No Way Man Diesel - Northwoods Engineering
Ag Protect 1 Midwest Region Marketing Partners:
Wagler Motorsports - Freedom Racing Engines
---
Submitted By: Bryan Lively
Back to News