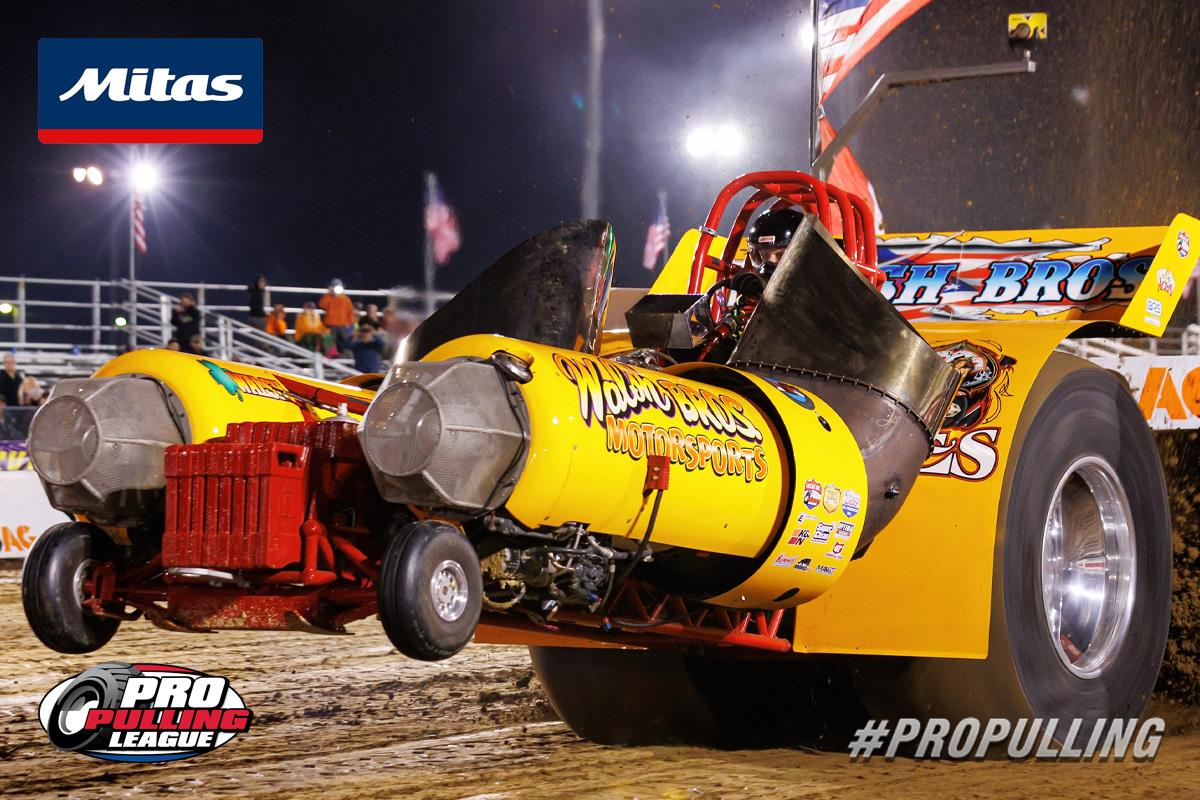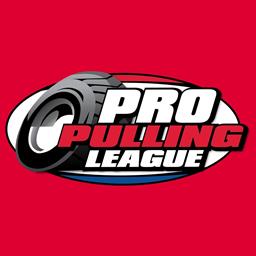 5/18/2023
Pro Pulling League
---
Mitas Joins Pro Pulling League as Presenting Sponsor of Super Modified Tractor Division; Pre-commit Competitors Announced
Sellersburg, IN (May 18, 2023) – Mitas, a producer of agricultural, material handling, construction, and two-wheeler tires, joins Pro Pulling League in 2023 as the presenting sponsor of the Super Modified Tractor Division.
"Mitas is deeply involved in the sport of pulling and it's one of the few tire producers worldwide offering competition-level tires exclusively for this sport – PowerPull 01. Their sponsorship is an awesome addition to the Pro Pulling League marketing partners," offered Johnathan Mears, Pro Pulling League Chief Competition Officer. "Beyond their financial support of the Super Modified Tractor division, Mitas will award a set of PowerPull 01 30.5L-32 tires to the 2023 points champion of the Super Modified Tractor class as well as a set of PowerPull 01 24.5-32 tires to the 2023 points champion in Pro Stock Tractor presented by Lemke Motorsports."
With this outstanding new partnership comes a change in the guard in the class. With Ricky Long (2022 points champion) and his brother Keith (second place in points) stepping away from the class, it opens the door for the entire thirteen tractor-field to make a title run. Two former PPL champs, Bill Leischner and Wayne Sullivan, look to return to the top spot but eleven other entries stand in their way.
The pre-commits include:
4 Aces Dave Walsh Mauston, WI Pratt Whitney JFTD12 Turbines
Dirtslinger Bill & Jed Leischner Weldon, IL Brad Anderson Engines
Dirtslinger Too Shannon Leischner & Murl Kimmel Weldon, IL BAE/Veney
Irish Challenger 2.0 Dan & Dave Walsh Mauston, WI Miner Brothers Racing Hemi's
Meristem Crop Performance Dave Walsh Mauston, WI GE-T64 Turbines
Mr. Twister Scott Tedder Marion, IN Tedder Hemi's
Ohio Express Jr. Craig Sage Norwalk, OH
Ol' Blue Walsh Brothers Kris Lenorud Mauston, WI GE-T64 Turbines
Optima Batteries Kentuckian Wayne Sullivan Warsaw, KY Veney Hemi's
Ramblin Rose Thomas Owens Montgomery, NY Veney
Renk Seed Money Maker Bret Berg Farmington, MN Sassy Hemi's
Takes A Lickin Steve Bunnage Golden Gate, IL Sassy Hemi's
Thorn Dylan Owens Montgomery, NY Brad Anderson Engines
Look for the Super Modified Tractors presented by Mitas Agricultural Tires at a Champions Tour event near you!
About Mitas: From their website, www.Mitas-Tires.com : Mitas, part of Yokohama TWS, is the tire brand for customers across Agricultural, Material Handling, Construction and Two-Wheeler markets with a decades-long tradition. Mitas offers smart and reliable products to support the everyday challenges of those who work in these businesses and explore new trails on two-wheels.
About Pro Pulling League:
Now in its 18th season, the Pro Pulling League continues as the world's largest truck and tractor pulling sanctioning body, featuring 250+ sessions of competition across twenty states through the Champions Tour, Silver Series, Champion Seed Western Series, Ag Protect 1 Midwest Region and their member-states. For the latest in news from the Pro Pulling League stay tuned here at www.propulling.com and follow us in social media: On our Facebook page, on Twitter (@propulling), and on Instagram (propullingleague). Our YouTube channel (@propullingleague) offers exciting truck and tractor pulling action from past events.
2023 Pro Pulling League Marketing Partners
Lucas Oil
Official Oil of the Pro Pulling League
ARP (Automotive Racing Products)
Official Fastener of the Pro Pulling League
MAC Trailer
Official Trailer of the Pro Pulling League
Fleece Performance
Associate Sponsor of the Pro Pulling League
Optima Batteries
Associate Sponsor of the Pro Pulling League
SCS Gearbox and Probell Racing
Associate Sponsor of the Pro Pulling League
Champions Tour Marketing Partners:
Summit Racing Equipment - Mitas Agricultural Tires - Fair Valley Performance Lemke Motorsports - FloRacing
Hart's Diesel Silver Series Marketing Partners:
Advanced Yield
Champion Seed Western Series Marketing Partners:
Tuff Wireless - Sancrest Trailer Sales - Sancrest Specialized Transport - No Way Man Diesel - Northwoods Engineering
Ag Protect 1 Midwest Region Marketing Partners:
Wagler Motorsports - Freedom Racing Engines
---
Submitted By: Bryan Lively
Back to News