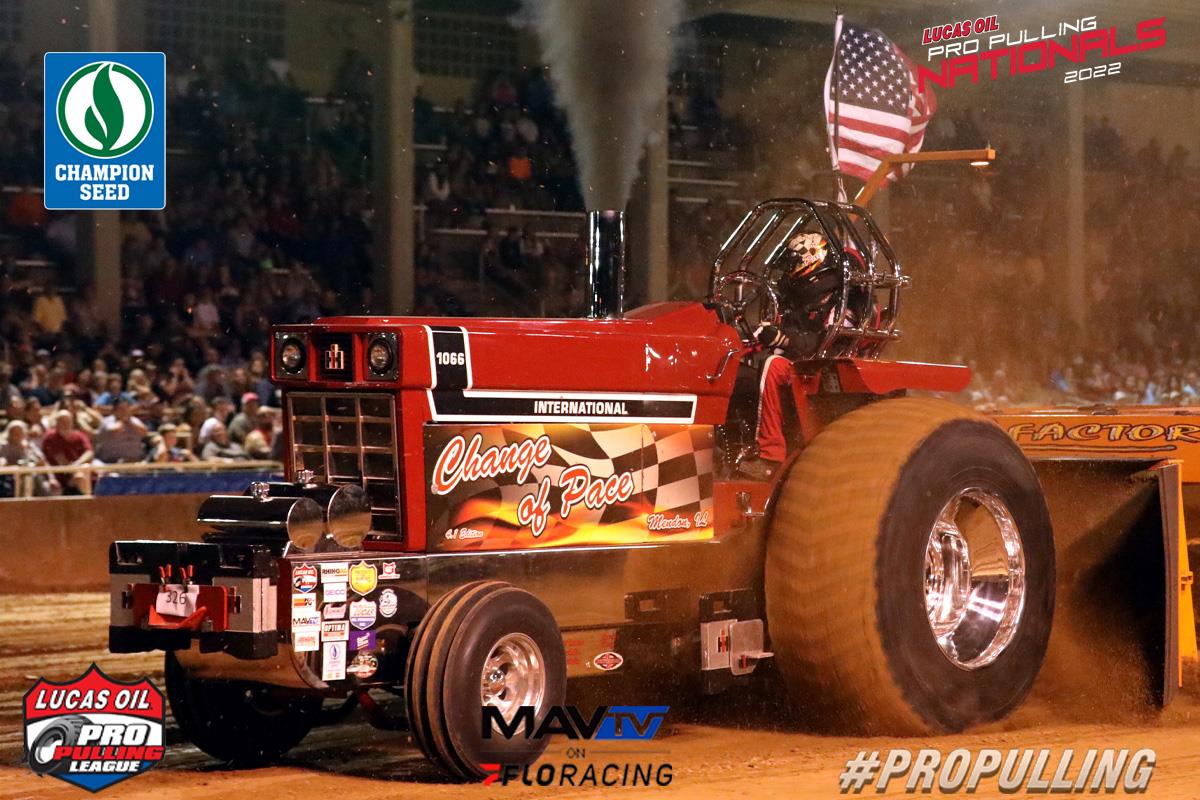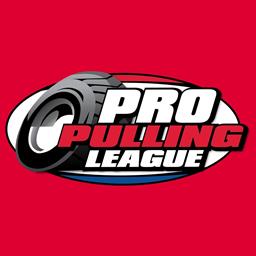 9/21/2022
Pro Pulling League
---
Lucas Oil Pro Pulling Nationals: The Road to the Championship for Summit Racing Mini Rods and Limited Pro Stock Tractors
Charlestown, IN (September 21, 2022) – Today, we look at points battles in two very different classes of the Lucas Oil Pro Pulling League that will perform Friday night September 23rd at the Lucas Oil Pro Pulling Nationals in Wheatland, Missouri.
Looking at the lightweight, high-horsepower Summit Racing Mini Rods we'll find Jordan Nelson and the Loud and Mini entry out the Simon Sez Motorsports stable with a comfortable 30-point lead coming into Wheatland over defending champion Grayson Shelton and the Sawed Off machine. There is a battle however in the second, third and fourth positions where third place Chase Richardson (Vibrator) is within striking distance of Shelton. Jordan Nelson and his other ride, the Simon Sez machine, is capable of eclipsing Richardson's third position as he is thirteen points behind in fourth. Given the huge fields of competitors that Mini Rod has generated this season, finishing position is ever-more critical to each competitors final points tally.
Going from the lightest class in the motorsport we transition for a moment to one of the heaviest-Limited Pro Stock Tractor. This division is unique in that two separate points races will be decided in Wheatland: The Champion Seed Western Series and the Silver Series. The Champion Seed Western Series race has been a battle between Adrian Cox and the Hickory Hooker IH and the duo of Brad and Brennan Begeman who share driving duties on the Change of Pace IH. Cox holds a 26-point lead on the Begeman machine entering the Pro Pulling Nationals after exchanging the points lead during the season. The battle for third, fourth, and fifth remains undetermined with John Osborn (Lil Tuff Deere), Rod Schottel (Ole Black Magic Case) and Mike Bousema (Limited Edition Deere) jockeying for a podium finish. Silver Series points is largely decided with the International Addiction IH of the Andrew Hartman in first, Chris Aschliman and the Diggin for Livin CaseIH in second and Bradley Hartman positioned in third.
We encourage you to attend this event to see these and the other points races play out in person at Lucas Oil Speedway on the 23rd and 24th; If you're unable to attend, the MAVTV studio production crew will be on hand to stream the action live on www.floracing.com and for future broadcast on MAVTV.
Gates open at Lucas Oil Speedway at 4pm CDT with action starting at 7pm on Friday night and 6pm on Saturday. Ticketing option information is available at LucasOilSpeedway.com with discount packages for Seniors and Families.
Join us for this spectacular year-end show, in person or online. In the mean time, follow along with us as we delve further into each class through our social media outlets coming into Championship Weekend!
For the latest in news from the Lucas Oil Pro Pulling League stay tuned here at www.propulling.com and follow us in social media at our Facebook page, on Twitter (@propulling) and on Instagram (propullingleague). See us in print media with our Pro Pulling Magazine, published bi-monthly and covering the wide range of Lucas Oil Pro Pulling League National and Regional events as well as our Member-States. Get your subscription to Pro Pulling Magazine at www.hookmagazine.com/propulling.html
Lucas Oil Products is the world leader in high-performance lubricants and problem-solving additives, and distributes hundreds of unique formulations in 40 countries, with continued growth every year. Its television production arm, Lucas Oil Production Studios, manages high-def facilities that create more than 300 hours of programming for the Lucas-owned MAVTV Motorsports Network, and MAVTV-produced programming via www.FloRacing.com , accessible on all popular handheld devices, smartphones and computers.
---
2022 Official Team Lucas Pro Pulling League Marketing Partners
ARP (Automotive Racing Products)
"Official Fastener" of the Lucas Oil Pro Pulling League
Arizona Sport Shirts
"Official Merchandise Provider" of the Lucas Oil Pro Pulling League
Big River Steel
"Official Sponsor" of the Lucas Oil Pro Pulling League
General Tire
"Official Tire" Lucas Oil Pro Pulling League
Lucas Oil Products
"Official Oil" of the Lucas Oil Pro Pulling League
MAC Trailer
"Official Trailer" of the Lucas Oil Pro Pulling League
MAVTV Motorsports Network
"Official Television Network" of the Lucas Oil Pro Pulling League
OPTIMA Batteries
"Official Battery" of the Lucas Oil Pro Pulling League
ProtectTheHarvest.com
"Official Sponsor" of the Lucas Oil Pro Pulling League
RhinoAg
"Official Sponsor" of the Lucas Oil Pro Pulling League
Summit Racing
"Official Sponsor" of the Lucas Oil Pro Pulling League
SuperClean
"Official Sponsor" of the Lucas Oil Pro Pulling League
UNOH
"Official Educational Partner" of the Lucas Oil Pro Pulling League
2022 Lucas Oil Pro Pulling League Supporters Include:
Ag Protect 1, Brown and Miller Racing Solutions, Champion Seed, Scheid Diesel, and Thermo-Tec
---
Submitted By: Bryan Lively
Article Media
Back to News