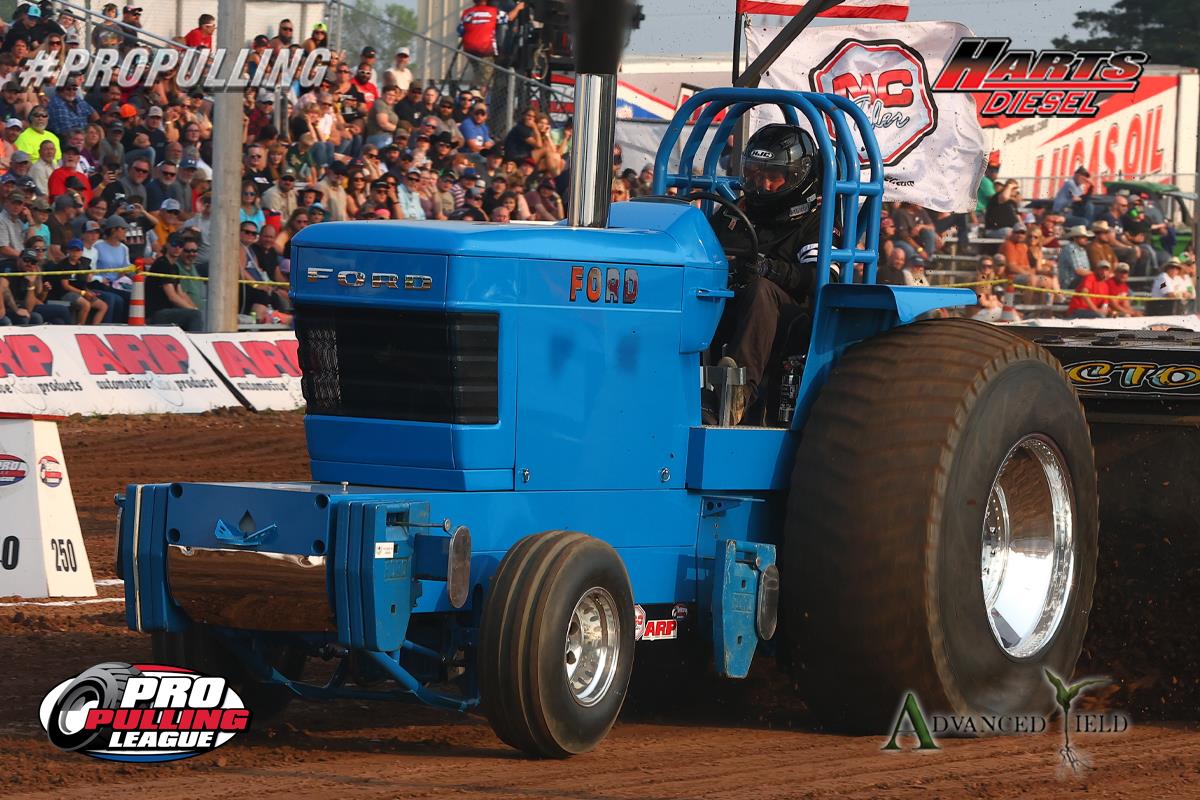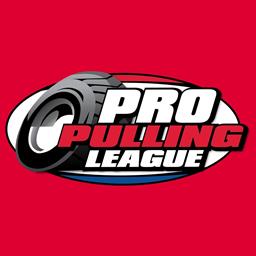 8/5/2023
Pro Pulling League
---
Advanced Yield Light Pro Shootout, Champions Tour classes set for Auglaize County Fair Saturday August 5th
Sellersburg, IN (August 5, 2023) – Wapakoneta, Ohio and the Auglaize County Fairgrounds hosts a full night of Pro Pulling League action tonight, Saturday August 5th.
Two classes from the Champions Tour - ARP Super Stock Diesel Trucks and Mini Rods presented by SCS Gearbox/Probell Racing - are joined by the Advanced Yield Light Pro Stock Tractors from the Hart's Diesel Silver Series. This is also the second stop of three events for the Advanced Yield Light Pro Shootout. It's set to be a show with something for everyone - smoke, power, and noise!
Gates open for the pull at 5pm EDT with pull time set for 7pm EDT. Ticket information can be found at www.AuglaizeCountyFair.org.
Don't miss out on this must-see event in Wapakoneta, Ohio, tonight at the Auglaize County Fairgrounds!
About Advanced Yield:
Cory Atley, who farms around 8,000 acres of leased and family ground in Greene County Ohio, is known by many for his high yields and appearance in the reality show "Corn Warriors." In addition to farming, he and his team at Advanced Yield work with dozens of farmers from Maryland to Kansas to coax more bushels from the ground every year.
Atley and his team at Advanced Yield have won the National Corn Growers Association (NCGA) yield contest for Ohio each of the past six years. His most recent winning yield was 366 bushel per acre. "We don't do special plots for the contest," says Atley. "We farm for averages every year and just take a normal swipe through the field, there is no special plot for the contest." They also have been 6-time winners for best yield of soybeans, with yields often 120-plus bushel per acre.
Cory Atley is a
*1x National overall winner in NCGA corn with 366bpa
*6x Ohio Winner NCGA
*1x Corn King on reality show "Corn Warriors"
*State Record Holder for Corn
*6x National winner for Soybeans
*3x Winner on reality show "PodFathers"
*State Record Holder for Beans
Visit www.AdvancedYield.com or their Facebook page Advanced Yield LLC to learn more about their products and services!
About Hart's Diesel:
From their website, www.HartsDiesel.com : "Established in 1996, we have over four decades of experience in the pulling and agricultural industry. We are committed to our customers and strive to make you thrilled with our diesel performance parts and repair and maintenance services. Our reputation and strong relationships with the top tractor and truck pulling teams in the industry prove satisfaction among our customers. Our diesel performance parts include turbo chargers, fuel injection pumps, and injectors for our pullers, performance gurus, and farmers. We also offer services for repair and rebuilds on performance and agricultural parts along with all the extra accessories you may need."
About Pro Pulling League:
Now in its 18th season, the Pro Pulling League continues as the world's largest truck and tractor pulling sanctioning body, featuring 250+ sessions of competition across twenty states through the Champions Tour, Silver Series, Champion Seed Western Series, Ag Protect 1 Midwest Region and their member-states. For the latest in news from the Pro Pulling League stay tuned here at www.propulling.com and follow us in social media: On our Facebook page, on Twitter (@propulling), and on Instagram (propullingleague). Our YouTube channel (@propullingleague) offers exciting truck and tractor pulling action from past events.
2023 Pro Pulling League Marketing Partners
Lucas Oil
Official Oil of the Pro Pulling League
ARP (Automotive Racing Products)
Official Fastener of the Pro Pulling Leagueat this so
MAC Trailer
Official Trailer of the Pro Pulling League
Coal Train Energy
Associate Sponsor of the Pro Pulling League
Fleece Performance
Associate Sponsor of the Pro Pulling League
Optima Batteries
Associate Sponsor of the Pro Pulling League
SCS Gearbox and Probell Racing
Associate Sponsor of the Pro Pulling League
Champions Tour Marketing Partners:
Summit Racing Equipment - Mitas Agricultural Tires - Fair Valley Performance Lemke Motorsports - FloRacing - Powersport Parts Warehouse
---
Submitted By: Bryan Lively
Back to News