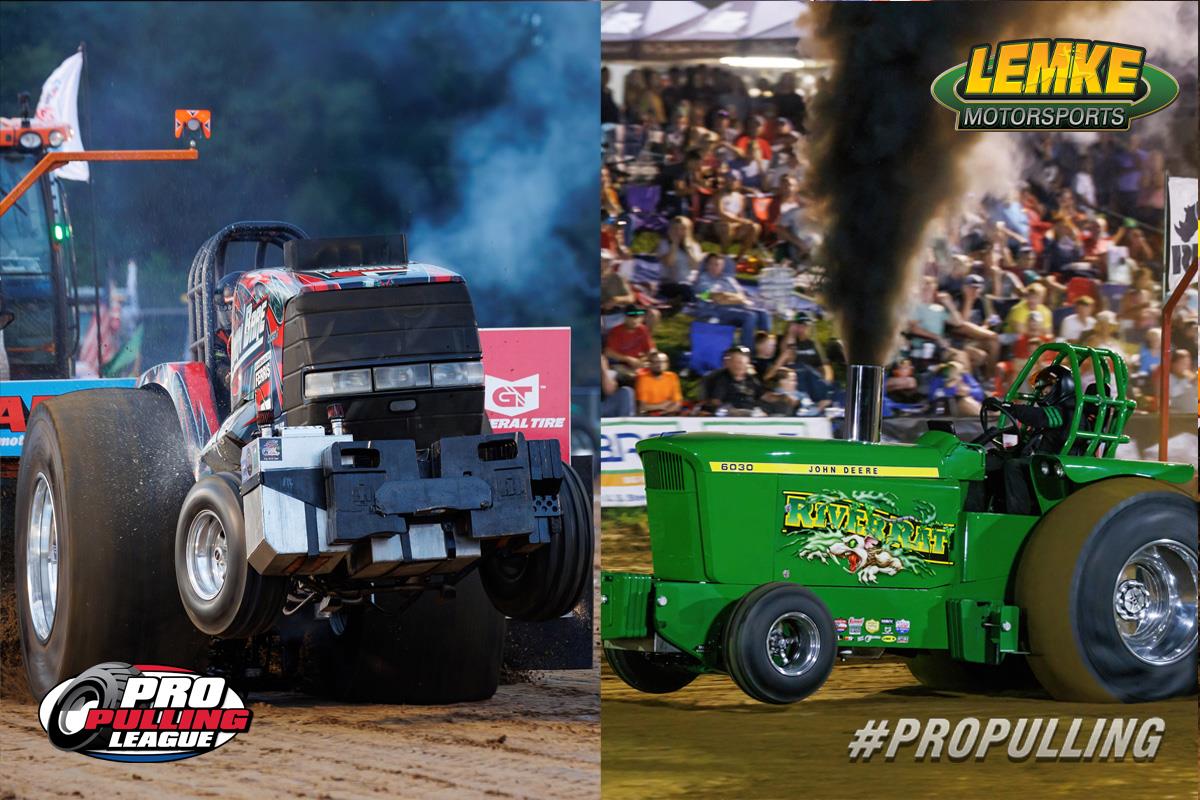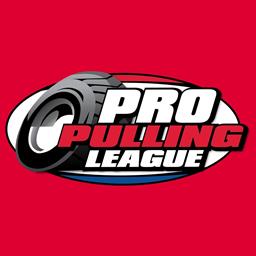 5/15/2023
Pro Pulling League
---
Pro Stock Tractor Presented by Lemke Motorsports and Unlimited Super Stock Tractor Pre-commits Announced
Sellersburg, IN (May 15, 2023) – The stars of the Pro Stock Tractor class presented by Lemke Motorsports and Unlimited Super Stock Tractor class are highlighted today as we head into the first event of the season this coming weekend, The Pullers Championship (Invitational), at The Track at Holzhauers in Nashville, Illinois.
The Pro Stock Tractor class presented by Lemke Motorsports offers twenty top-flight competitors vying for an elusive points championship, with a mix of new and returning faces to the class ready to put raw power and brute force on display for appreciative fans. In addition to the typical year-end accolades of a points title, the 2023 class champion will receive a set of PowerPull 24.5-32 tires courtesy of Mitas Agricultural Tires.
Those pullers set to battle in Pro Stock include:
618 Motorsports Pro Stock Brett Hackstadt Nashville, IL IH
Barely Getting By Corey & Blake Bobb Brownstown, IN JD
Billet Binder Jack & Stuart Maize Amity, MO IH
Buck Eater 2 Mickey Shorter Sullivan, IN JD
El Nino Rhett Parish Marion, KY IH
Green with Envy Dennie & Sam Brown Clay, KY JD 8R 340
Mac Daddy Mike & Julia Conny Beloit, OH JD
Mac Nasty Mike & Julia Conny Beloit, OH JD
Money on Black Peter Norton & Brad Moss Franklin, IN JD
Never Giving Up Craig Ladwig Plymouth, WI Fendt
Real Deere Justin Wagler Morgantown, IN JD 6030
Revvalation Pro John Link Hereford, TX IH
River Rat Kevin Masterson & Patrick Gentry Grandview, IN JD
Rollin' Stone Tim & Paul Stone & Bob Johannigman Greensburg, IN JD 4620
Tinker Toy Darryl Folz & Joe Harris Grandview, IN JD
Trailblazer Travis Kuhns Arthur, IL Massey Ferguson
Whiskey Wild Steve & Jack Wischmeier Brownstown, IN JD
Work Horse Pro Rob Russell Prescott, IA IH
Young Blood Braden Shramek Williamsburg, MO AGCO
Grayson Shelton New London, NC IH
The Unlimited Super Stock Tractor division embarks on the 2023 campaign with a list of competitors that features multiple past points champions. including Neil Gettinger, Jeff Hirt, and Jeff Hothem. While all three are strong candidates for another title, they face formidable competition to secure the 2023 points championship.
The roster of pre-commits include:
Full Tilt Mike Novinger Shelbyville, MO Massey Fergson
Fully Loaded Jeff Hothem Dellroy, OH JD
Lessons Learned Neil Gettinger Hagerstown, IN IH
MMG 1000 Nate Hull Waupun, WI MM
Out of Time Craig Peterson Waupun, WI JD
Runin Bare Jeff Hirt Port Clinton, OH IH
Taking Care of Business Aaron Hull Waupun, WI JD
Visit the events page here at www.propulling.com to see where you can watch the thrilling action from these classes at an event near you!
About Lemke Motorsports:
Based in Helenville, Wisconsin, Lemke Motorsports produces an extensive line of engine components for the highest levels of diesel motorsports competition, with an emphasis on the Small Block John Deere (SBJD) platform that is a proven winner on the track. For more information on their products, visit www.LemkeDJR.com or call 262-593-8041.
About Pro Pulling League:
Now in its 18th season, the Pro Pulling League continues as the world's largest truck and tractor pulling sanctioning body, featuring 250+ sessions of competition across twenty states through the Champions Tour, Silver Series, Champion Seed Western Series, Ag Protect 1 Midwest Region and their member-states. For the latest in news from the Pro Pulling League stay tuned here at www.propulling.com and follow us in social media: On our Facebook page, on Twitter (@propulling), and on Instagram (propullingleague). Our YouTube channel (@propullingleague) offers exciting truck and tractor pulling action from past events.
2023 Pro Pulling League Marketing Partners
Lucas Oil
Official Oil of the Pro Pulling League
ARP (Automotive Racing Products)
Official Fastener of the Pro Pulling League
MAC Trailer
Official Trailer of the Pro Pulling League
Fleece Performance
Associate Sponsor of the Pro Pulling League
Optima Batteries
Associate Sponsor of the Pro Pulling League
Champions Tour Marketing Partners:
Summit Racing Equipment - Mitas Agricultural Tires - Fair Valley Performance Lemke Motorsports - FloRacing
Hart's Diesel Silver Series Marketing Partners:
Advanced Yield
Champion Seed Western Series Marketing Partners:
Tuff Wireless - Sancrest Trailer Sales - Sancrest Specialized Transport - No Way Man Diesel - Northwoods Engineering
Ag Protect 1 Midwest Region Marketing Partners:
Wagler Motorsports - Freedom Racing Engines
---
Submitted By: Kristi Asher
Back to News