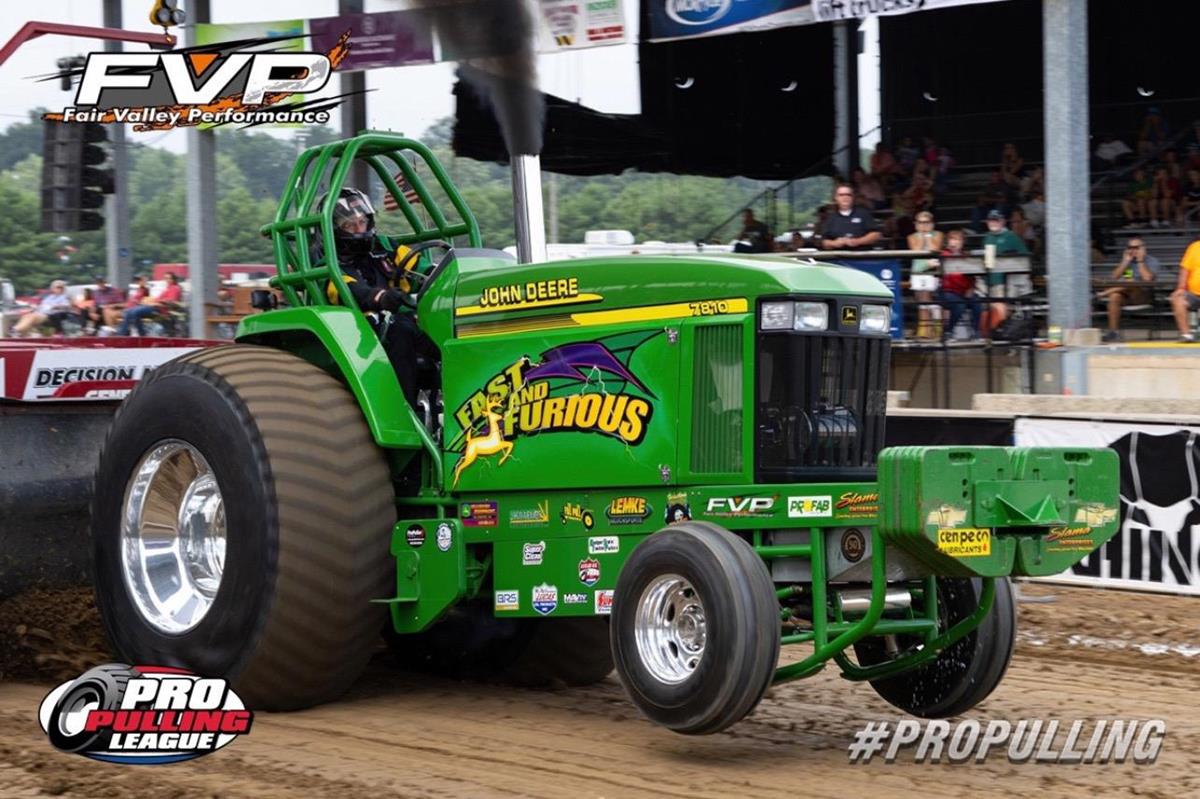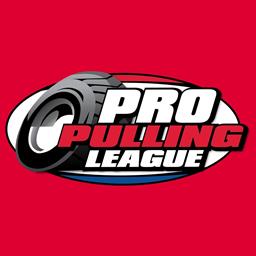 5/10/2023
Pro Pulling League
---
Fair Valley Performance Joins Pro Pulling League as Presenting Sponsor of Champions Tour Super Farm Tractor Class
Sellersburg, IN (May 10, 2023) – Fair Valley Performance, a leading provider of high performance diesel engine components based in Sauk City, Wisconsin, joins the Pro Pulling League in 2023 as the Presenting Sponsor of the Super Farm Tractor division on the Champions Tour.
"We want to thank Dennis (Frey) and his team at Fair Valley Performance for coming aboard and supporting the Super Farm class as a presenting sponsor," commented Johnathan Mears, Pro Pulling League Chief Competition Officer. "They have a tremendous line of diesel components and services available not only pullers but to diesel enthusiasts everywhere. Their presence on the Champions Tour is a great opportunity to spread the word about FVP to its core audience."
Dennis Frey, President of Fair Valley Performance, shares his thoughts. "We are proud to have the opportunity to sponsor the Pro Pulling League Champions Tour Super Farm Class for the 2023 season. We understand the importance of supporting the pullers and associations that support our business. We wish all the Pro Pulling League competitors a safe and successful pulling season. We are looking forward to catching up with you at a pull."
About Fair Valley Performance: Fair Valley Performance (FVP)was established in 2001 marketing and selling data acquisition systems to the pulling industry. Dennis Frey had been working in the diesel fuel injection industry since 1991, and in 2007, founded and started the diesel fuel injection and turbocharger side of FVP, building and servicing diesel fuel injection pumps, injection lines, injectors, and turbochargers. Although no longer involved with the data acquisition business, much emphasis has gone into offering fuel supply and water injection systems as well. To enhance the fuel and air side of the business, in 2021, FVP acquired the Columbus Diesel Motorsports division which included the parts inventory, tooling, and test equipment. Also in 2021, FVP acquired Midwest Machining which included CNC and EDM machining equipment along with the owner's expertise. Since then, FVP continues to emphasize more on and grow the pulling diesel performance side of the business, now servicing the pulling industry throughout the U.S., Canada, Europe, and Australia. Dennis, Jenny, and Ridge Frey, along with the rest of the FVP team, look forward to growing with and servicing the diesel pulling industry. Log on to www.fvpdiesel.com for information on their extensive line of products and services.
About Pro Pulling League:
Now in its 18th season, the Pro Pulling League continues as the world's largest truck and tractor pulling sanctioning body, featuring 250+ sessions of competition across twenty states through the Champions Tour, Silver Series, Champion Seed Western Series, Ag Protect 1 Midwest Region and their member-states. For the latest in news from the Pro Pulling League stay tuned here at www.propulling.com and follow us in social media: On our Facebook page, on Twitter (@propulling), and on Instagram (propullingleague). Our YouTube channel (@propullingleague) offers exciting truck and tractor pulling action from past events.
2023 Pro Pulling League Marketing Partners
Lucas Oil
Official Oil of the Pro Pulling League
ARP (Automotive Racing Products)
Official Fastener of the Pro Pulling League
MAC Trailer
Official Trailer of the Pro Pulling League
Fleece Performance
Associate Sponsor of the Pro Pulling League
Optima Batteries
Associate Sponsor of the Pro Pulling League
---
Submitted By: Bryan Lively
Back to News