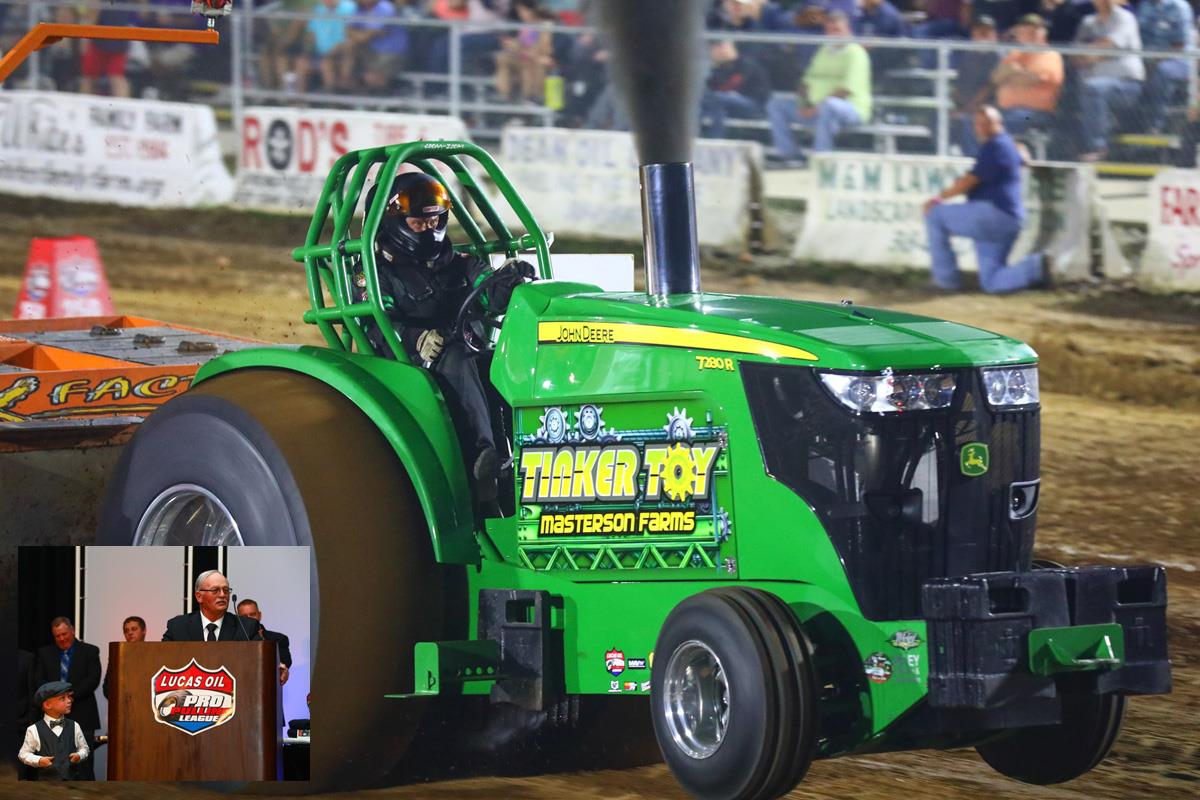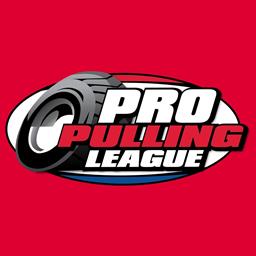 5/8/2023
Pro Pulling League
---
Pro Stock Legend Don Masterson has Passed Away
Sellersburg, IN (May 8, 2023) – It is with great sadness that we report the passing of Pro Stock Tractor legend Don Masterson. Don's impact on the sport and the Pro Stock class spans six decades with a string of championships and national event wins captured in his wake.
Don's career began in the early Seventies with a Farm Stock John Deere 4430. From there a '74 John Deere 6030 was put to task on the pulling track competing with the Hoosier State and Kentucky State organizations at events close to his home base in Grandview, Indiana. That 6030 would later bear the name "River Rat" (a nod to Masterson's farming ground along the Ohio River) and was a pioneering machine at the inception of the Pro Stock class in the late-Seventies. In a 2014 interview about his Pro Stock beginnings, Don related his experience about pulling in the Houston Astrodome in 1980. "I was the first Pro Stock to ever pull in there, you talk about opening a country boys' eyes!"
While the River Rat was the initial Pro Stock ride, the stablemate to it would become forever tied to Don and his legacy. A John Deere 4430 that had never worked a field, that spent time campaigned by Don Eldert and the Armistead families, would be purchased by Masterson from the Armisteads and named "Tinker Toy." The Tinker Toy moniker was a nod to the "tinkering" required to make a "small block" John Deere like the 4430 competitive with its "big block" John Deere counterparts, the 6030s.
In the subsequent years, Don would campaign both tractors and was soon joined by his son Kevin who would take over primary driving duties on the River Rat. Don, piloting the Tinker Toy, would cement his presence in the sport, taking a host of notable wins including multiple victories at the National Farm Machinery Show in Louisville, Kentucky through the years.
2004 brought significant change as Don and Kevin commissioned Engler Machine and Tool to build an all-new Tinker Toy - the first component Pro Stock. Don took the maiden pass on the machine in the Winternationals in Ft. Wayne, Indiana in 2005. Initially delivered in 8220 sheetmetal, the Tinker Toy would later be re-imagined as a 7280R in 2013.
In 2013 the Pro Pulling League honored Don with the Lifetime Achievement Award. He would offer about that award, "They slipped one over on me....hadn't been going to banquet because of getting crops in, but this past year had enough help to get away...it really surprised me , had no inkling about it...really appreciate it, didn't expect it. Kind of an old age award." he said with a laugh.
Though an accolade like that bears due honor and respect to an accomplished career, Don wasn't done, and not by a long shot. His final two full seasons in pulling found him in the winners circle multiple times, including back-to-back Pro Stock Finals wins at the Farm Machinery Show in 2018 and 2019 against a crowd of tough "young guns." Many fans would go on to proclaim Farm Machinery Show's Freedom Hall as the "House that Don built" given his success there. His final Champions Tour win was in 2019 at the PPL Southern Nationals in Springfield, Tennessee, another track where Don's legend was built since the Seventies.
Don would make his final pass in 2020 at the Farm Machinery Show; in April of 2020 an accident on the farm would alter his life tremendously. Through resilience and rehab Don would make appearances at a few pulling events after that incident. While his body had issue, his spirit was undiminished. His son Kevin would relate in conversation that "Dad would sit in the shop looking at the tractor, trying to figure out how to get on it again."
While we mourn the loss of Don and offer prayers and condolences to his family and friends, we also pay honor and respect to one of the sports' true ambassadors and true gentlemen. Thank you Don for the memories.
Funeral information for Don Masterson -
Visitation for Don will be at Boultinghouse Funeral Home, located at 527 Main St, Rockport, Indiana, from 4pm to 8pm CST Friday May 12th. Additional visitation hours from 9am to 2pm CST on Saturday the 13th, with funeral services to immediately follow.
---
Submitted By: Bryan Lively
Back to News