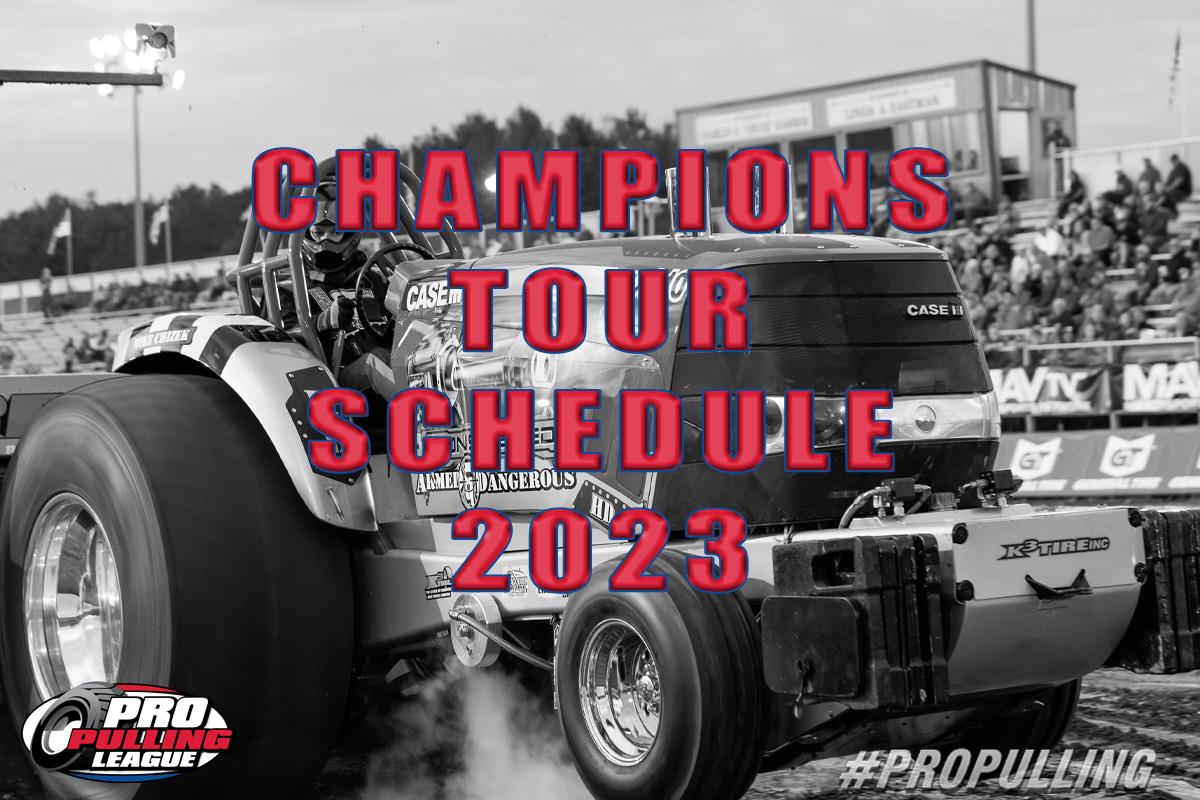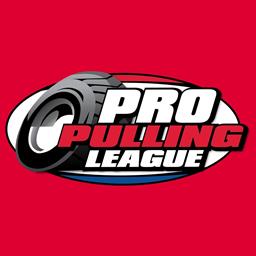 2/3/2023
Pro Pulling League
---
Pro Pulling League Champions Tour to Feature 35 Sessions of Top Flight Action in 2023
Sellersburg, Indiana (February 3, 2023) – The Pro Pulling League has a full season of pulling action on the Champions Tour slated for the 2023 season, spread across eight states from May to September.
The season fires off at The Puller's Championship Invitational event at the Track at Holzhauers in Nashville, Illinois on May 19th and 20th and returns to Nashville for the Southern Illinois Showdown June 2nd and 3rd. Expansion in the Champions Tour includes a stop for two sessions at the Clarke County Fairgrounds in Osceola, Iowa for the Junction Town Showdown on June 30th and July 1st; Back to back sessions for the potent Hot Rod Semis in Painesville, Ohio for the Lake County Fair on July 28th and the Champions Pulling for Children at Pine Lake Raceway and Trails in Jefferson, Ohio on July 29th; An additional session of action for the Kansas Summer Nationals in McLouth, Kansas August 4th and 5th; and the season wraps up with a return to Joplin, Missouri for the Invitational Guilty by Association Truck Show on September 22nd.
As we welcome these new events, it's important to remember the heat of the season at multiple returning events, where competitors and machines show their mettle in pursuit of a coveted Champions Tour title. June is a big month for the Pro Pulling League as two back-to-back weekends feature standing room only crowds for the Mackville Nationals in Mackville, Wisconsin on June 16th and 17th and the Rumble by the Refuge in Mound City, Missouri on the 23rd and 24th. The month of July includes a five-day battle that begins with the Midwest Summer Nationals in Freeport, Illinois on July 25th, followed by a stop in Goshen, Indiana for the Elkhart County 4H Fair on the 26th and 27th, the Vanderburgh County 4H Fair in Evansville, Indiana on the 28th, and wrapping up at the Effingham County Fair in Altamont, Illinois on the 29th. August is highlighted by stops at the Hillsboro Charity Pull in Hillsboro, Wisconsin on August 11th and 12th and the Scheid Diesel Extravaganza at Wagler Motorsports Park in Lyons, Indiana on August 25th and 26th.
More Champions Tour event announcements are to come, so stay tuned for more information on www.propulling.com. The complete event list with class schedules will be on the website early next week.
Be sure to join us at any of these fantastic events featuring the best pullers in the nation!
For the latest in news from the Pro Pulling League stay tuned here at www.propulling.com and follow us in social media: On our Facebook page, on Twitter (@propulling), and on Instagram (propullingleague).
---
Submitted By: Bryan Lively
Back to News