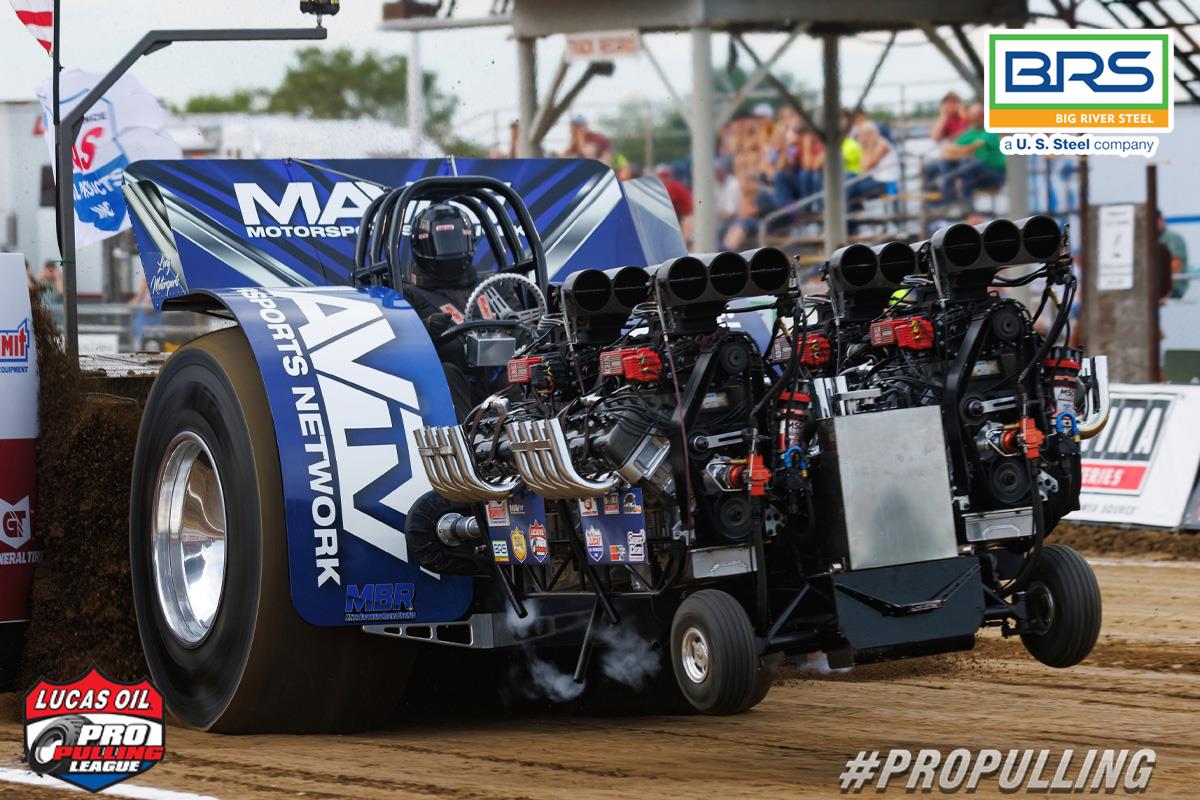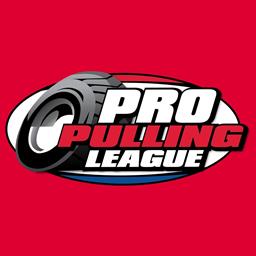 11/11/2022
Pro Pulling League
---
Long and MAVTV Machine Earn Second Big River Steel SMT Championship
Charlestown, IN (November 11, 2022) – Over the next few days we will take time to reflect on the 2022 points champions of the Lucas Oil Pro Pulling League in preparation for a night of celebration at the Champions Banquet, held at the Hyatt Regency in Louisville, Kentucky on Saturday, November 19th.
The ground-pounding Big River Steel Super Modified Tractors are the ultimate in power and noise in the sport of truck and tractor pulling. In 2022, the class wowed fans in 14 sessions of Champions Tour competition. With three straight wins to open the season and a host of top three finishes throughout the remainder of the campaign, Ricky Long and the MAVTV machine based in Glasgow, Kentucky earned their second title in the class, the first coming in 2020. Just six points behind Long was his brother Keith piloting the Lucas Oil machine and two-time former champ Wayne Sullivan and the Optima Batteries Kentuckian in third.
Congratulations to Ricky on this fantastic title run!
For the latest in news from the Lucas Oil Pro Pulling League stay tuned here at www.propulling.com and follow us in social media at our Facebook page, on Twitter (@propulling) and on Instagram (propullingleague). See us in print media with our Pro Pulling Magazine, published bi-monthly and covering the wide range of Lucas Oil Pro Pulling League National and Regional events as well as our Member-States. Get your subscription to Pro Pulling Magazine at www.hookmagazine.com/propulling.html
Lucas Oil Products is the world leader in high-performance lubricants and problem-solving additives, and distributes hundreds of unique formulations in 40 countries, with continued growth every year. Its television production arm, Lucas Oil Production Studios, manages high-def facilities that create more than 300 hours of programming for the Lucas-owned MAVTV Motorsports Network, and MAVTV-produced programming via www.FloRacing.com , accessible on all popular handheld devices, smartphones and computers.
---
2022 Official Team Lucas Pro Pulling League Marketing Partners
ARP (Automotive Racing Products)
"Official Fastener" of the Lucas Oil Pro Pulling League
Arizona Sport Shirts
"Official Merchandise Provider" of the Lucas Oil Pro Pulling League
Big River Steel
"Official Sponsor" of the Lucas Oil Pro Pulling League
General Tire
"Official Tire" Lucas Oil Pro Pulling League
Lucas Oil Products
"Official Oil" of the Lucas Oil Pro Pulling League
MAC Trailer
"Official Trailer" of the Lucas Oil Pro Pulling League
MAVTV Motorsports Network
"Official Television Network" of the Lucas Oil Pro Pulling League
OPTIMA Batteries
"Official Battery" of the Lucas Oil Pro Pulling League
ProtectTheHarvest.com
"Official Sponsor" of the Lucas Oil Pro Pulling League
RhinoAg
"Official Sponsor" of the Lucas Oil Pro Pulling League
Summit Racing
"Official Sponsor" of the Lucas Oil Pro Pulling League
SuperClean
"Official Sponsor" of the Lucas Oil Pro Pulling League
UNOH
"Official Educational Partner" of the Lucas Oil Pro Pulling League
2022 Lucas Oil Pro Pulling League Supporters Include:
Ag Protect 1, Brown and Miller Racing Solutions, Champion Seed, Scheid Diesel, and Thermo-Tec
---
Submitted By: Bryan Lively
Article Media
Back to News