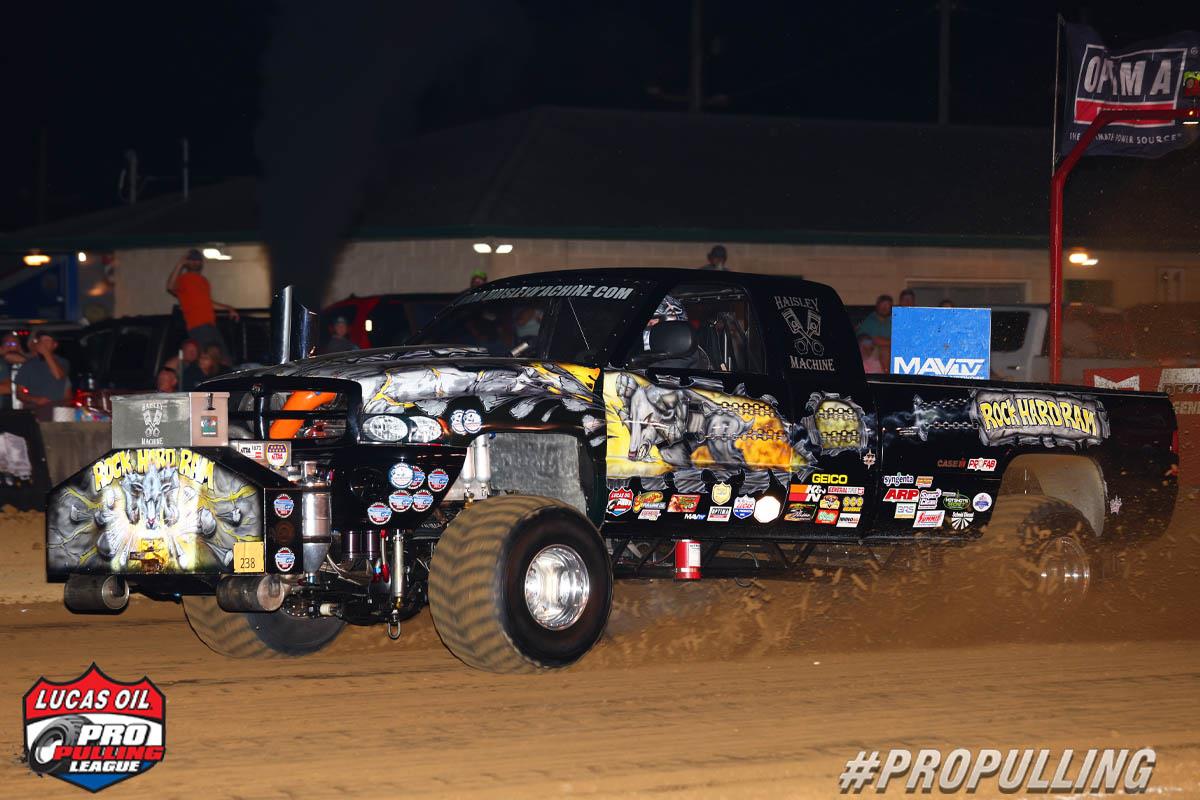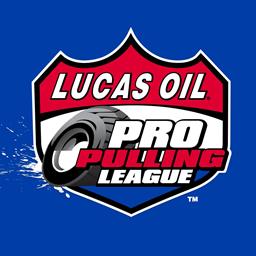 9/19/2022
Lucas Oil Pro Pulling
---
Haisley, Hirt, Hinds Shine Brightest of PPL Stars at Lucas Oil Mega Pull
Charlestown, IN (September 19, 2022) – The Greene County Fairgrounds in Waynesburg, Pennsylvania provided the stage for the Lucas Oil Mega Pull on Saturday September 17th with three exceptional classes from the Lucas Oil Pro Pulling League Champions Tour.
The General Tire Decision Maker was on hand to provide the stopping power for the event and squared off first with the Unlimited Super Stock division. Jeff Hirt and the Runnin Bare CaseIH collected their fourth win of 2022 at Waynesburg, besting the second place effort of points leader Josh Blackbourn and the Considered Armed and Dangerous – HD CaseIH. Brandon Block and the Ruttin Deere 2 finished third in this class of six machines.
Pro Modified Four Wheel Drive Trucks followed the Unlimited Super Stocks with a great class of 19 entries. Charlie Hinds and the Runnin Wild Ford notched his third straight win of the season, applying more pressure on points leader Jim Bosch and the Midnight Raider Chevy who finished second to Hinds for the second straight session of Pro Mod competition. Steve Bost and the Southern Belle Chevy finished third at the Mega Pull in this highly competitive class.
The evening in Waynesburg concluded with a dozen roaring ARP Super Stock Diesel Trucks. Van Haisley and the Rock Hard Ram earned his third win of 2022 with Kent Crowder and the Scheid Diesel Dodge in second and Todd Custer and the Coolmine Express Dodge in third. Points leader and defending champ Erik Stacey and the SmokinYa HD Chevy finished fourth, helping maintain his lead over the second place-points Caretaker Dodge of Chase Eller.
September 23rd and 24th will see all three classes crown their 2022 season champions at the Pro Pulling Nationals at the Lucas Oil Speedway in Wheatland, Missouri. Look for more information on this spectacular event in the coming days through all of the Lucas Oil Pro Pulling League social media outlets.
For the latest in news from the Lucas Oil Pro Pulling League stay tuned here at www.propulling.com and follow us in social media at our Facebook page, on Twitter (@propulling) and on Instagram (propullingleague). See us in print media with our Pro Pulling Magazine, published bi-monthly and covering the wide range of Lucas Oil Pro Pulling League National and Regional events as well as our Member-States. Get your subscription to Pro Pulling Magazine at www.hookmagazine.com/propulling.html
Lucas Oil Products is the world leader in high-performance lubricants and problem-solving additives, and distributes hundreds of unique formulations in 40 countries, with continued growth every year. Its television production arm, Lucas Oil Production Studios, manages high-def facilities that create more than 300 hours of programming for the Lucas-owned MAVTV Motorsports Network, and MAVTV-produced programming via www.FloRacing.com , accessible on all popular handheld devices, smartphones and computers.
---
2022 Official Team Lucas Pro Pulling League Marketing Partners
ARP (Automotive Racing Products)
"Official Fastener" of the Lucas Oil Pro Pulling League
Arizona Sport Shirts
"Official Merchandise Provider" of the Lucas Oil Pro Pulling League
Big River Steel
"Official Sponsor" of the Lucas Oil Pro Pulling League
General Tire
"Official Tire" Lucas Oil Pro Pulling League
Lucas Oil Products
"Official Oil" of the Lucas Oil Pro Pulling League
MAC Trailer
"Official Trailer" of the Lucas Oil Pro Pulling League
MAVTV Motorsports Network
"Official Television Network" of the Lucas Oil Pro Pulling League
OPTIMA Batteries
"Official Battery" of the Lucas Oil Pro Pulling League
ProtectTheHarvest.com
"Official Sponsor" of the Lucas Oil Pro Pulling League
RhinoAg
"Official Sponsor" of the Lucas Oil Pro Pulling League
Summit Racing
"Official Sponsor" of the Lucas Oil Pro Pulling League
SuperClean
"Official Sponsor" of the Lucas Oil Pro Pulling League
UNOH
"Official Educational Partner" of the Lucas Oil Pro Pulling League
2022 Lucas Oil Pro Pulling League Supporters Include:
Ag Protect 1, Brown and Miller Racing Solutions, Champion Seed, Scheid Diesel, and Thermo-Tec
---
Submitted By: Bryan Lively
Back to News