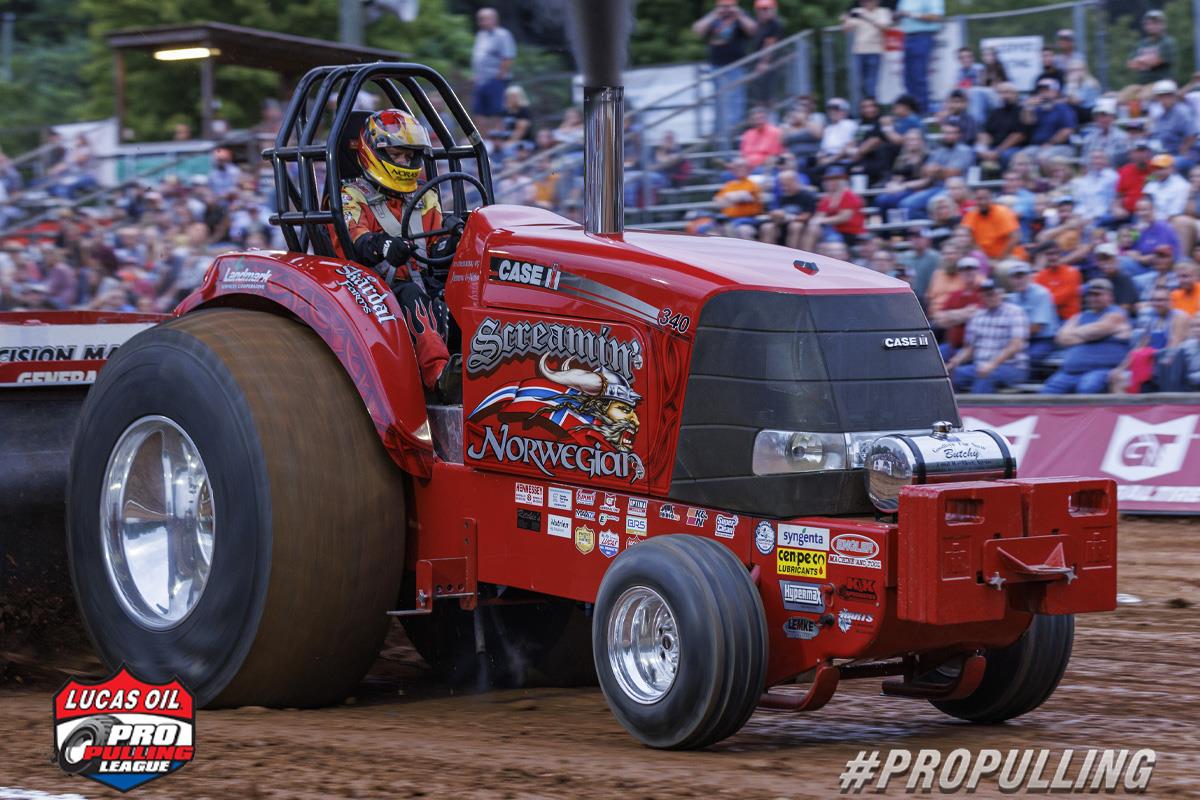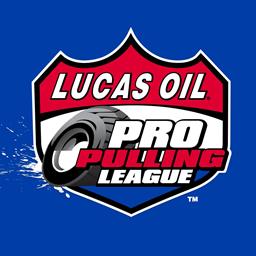 9/12/2022
Lucas Oil Pro Pulling
---
Roar of Pulling PPL Action Echoes Across Smokey Mountains at Tennessee Valley Fair; Johnson and Hinds Sweep Weekend
Charlestown, IN (September 12, 2022) – Pullers from the across the country made their annual trek to the Tennessee Valley Fair in Knoxville, Tennessee on September 9th and 10th for pulling action at Chilhowee Park. For two sessions the roar of Rocky Top was put aside for the roar of high-horsepower pulling competition.
Both evenings of action featured the General Tire Decision Maker sled tasked to keep pullers in check from the Champions Tour and Carolina Truck and Tractor Pullers PPL member-state. Session one on Friday evening began with ARP Lightweight Super Stock Tractors. Brandon Phillips scored his first win in that class with the newly acquired Loud and Light Deere entry on the first hook of a potent group of 12 machines. Super Farms followed up behind LWSS with 16 entries. Justin Johnson was at the wheel of the Screamin' Norwegian CaseIH for the weekend and made the best of his seat time, scoring the win on a late pass. Pro Modified Four Wheel Drive Trucks were also on the bill in Knoxville with 16 entries as well. Charlie Hinds and the Runnin' Wild – Texas Style Ford wowed the appreciative crowd with the winning pass on the next-to-last run of Pro Mod competition. Finishing out the evening was the Pro Street Diesel Truck division from the Carolina Truck and Tractor Pullers. Hank Carlton and his Dodge entry named Sue was victorious over a field of five other machines.
The Pro Street Diesel Trucks would begin the second session on Saturday evening and featured another winner – JL Crigger driving the Midnight Rambler Dodge in a class of four. Justin Johnson came back on an early hook on the Screamin' Norwegian to sweep the Super Farm class, while Terry Blackbourn and the Team Chizek Armed and Dangerous – Excessive Force CaseIH covered all the bases in ARP Lightweight Super Stock in a field of 11. Closing out the evening were the Pro Modified Four Wheel Drive Trucks. Charlie Hinds would again find his way to the top of the division, clawing out the win in the Runnin' Wild –Texas Style Ford.
Pro Modified Four Wheel Drive Trucks will return to action this weekend at the Lucas Oil Mega Pull in Waynesburg, Pennsylvania while Super Farm Tractors and ARP Lightweight Super Stock Tractors close out their seasons at the Pro Pulling League Nationals at Lucas Oil Speedway on September 23rd and 24th.
Photo courtesy of JP Pulling Productions
Winners Video on our YouTube Channel
For the latest in news from the Lucas Oil Pro Pulling League stay tuned here at www.propulling.com and follow us in social media at our Facebook page, on Twitter (@propulling) and on Instagram (propullingleague). See us in print media with our Pro Pulling Magazine, published bi-monthly and covering the wide range of Lucas Oil Pro Pulling League National and Regional events as well as our Member-States. Get your subscription to Pro Pulling Magazine at www.hookmagazine.com/propulling.html
Lucas Oil Products is the world leader in high-performance lubricants and problem-solving additives, and distributes hundreds of unique formulations in 40 countries, with continued growth every year. Its television production arm, Lucas Oil Production Studios, manages high-def facilities that create more than 300 hours of programming for the Lucas-owned MAVTV Motorsports Network, and MAVTV-produced programming via www.FloRacing.com , accessible on all popular handheld devices, smartphones and computers.
---
2022 Official Team Lucas Pro Pulling League Marketing Partners
ARP (Automotive Racing Products)
"Official Fastener" of the Lucas Oil Pro Pulling League
Arizona Sport Shirts
"Official Merchandise Provider" of the Lucas Oil Pro Pulling League
Big River Steel
"Official Sponsor" of the Lucas Oil Pro Pulling League
General Tire
"Official Tire" Lucas Oil Pro Pulling League
Lucas Oil Products
"Official Oil" of the Lucas Oil Pro Pulling League
MAC Trailer
"Official Trailer" of the Lucas Oil Pro Pulling League
MAVTV Motorsports Network
"Official Television Network" of the Lucas Oil Pro Pulling League
OPTIMA Batteries
"Official Battery" of the Lucas Oil Pro Pulling League
ProtectTheHarvest.com
"Official Sponsor" of the Lucas Oil Pro Pulling League
RhinoAg
"Official Sponsor" of the Lucas Oil Pro Pulling League
Summit Racing
"Official Sponsor" of the Lucas Oil Pro Pulling League
SuperClean
"Official Sponsor" of the Lucas Oil Pro Pulling League
UNOH
"Official Educational Partner" of the Lucas Oil Pro Pulling League
2022 Lucas Oil Pro Pulling League Supporters Include:
Ag Protect 1, Brown and Miller Racing Solutions, Champion Seed, Scheid Diesel, and Thermo-Tec
---
Submitted By: Bryan Lively
Back to News