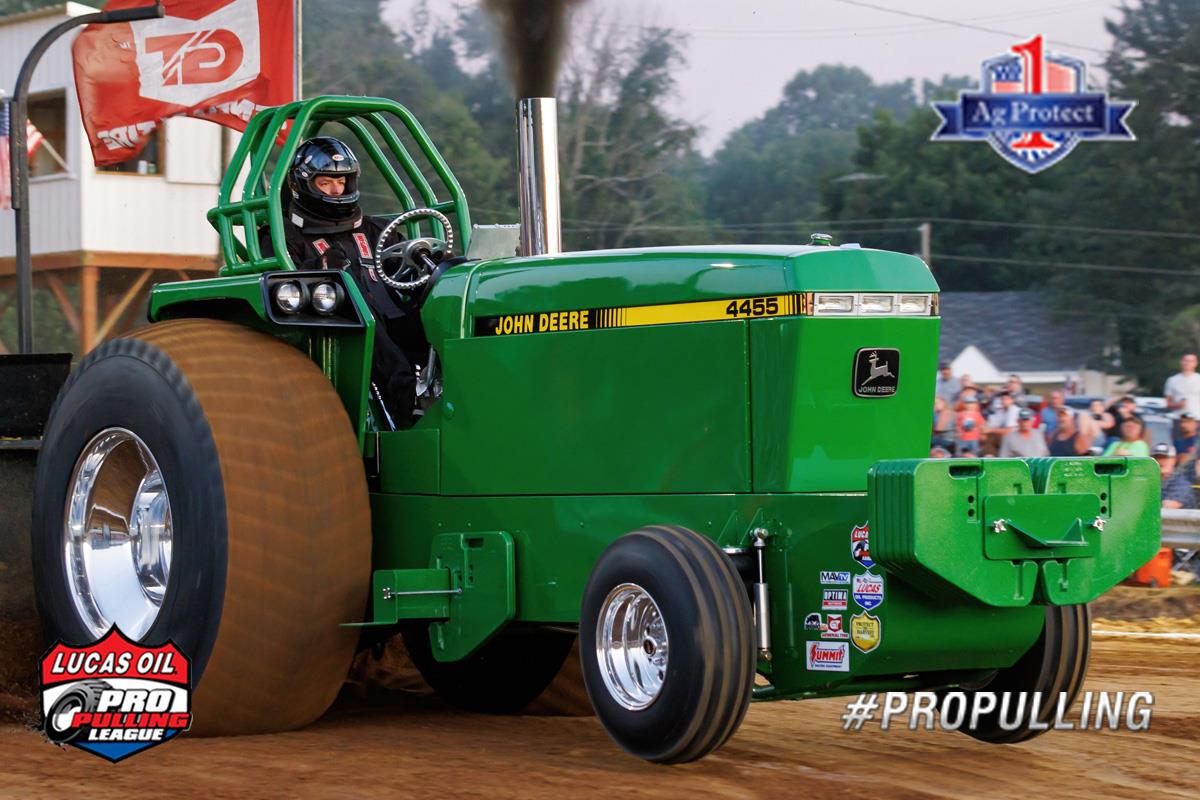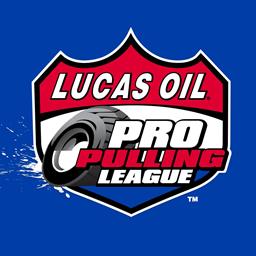 6/22/2022
Lucas Oil Pro Pulling
---
Bommer, Barman, Mercer, Snepp and White Score Wins at Grassy Fork VFD Pull
Charlestown, IN (June 22nd, 2022) – The Grassy Fork VFD Pull continued it's legacy of great pulling action this past weekend with three nights of competition at their track in Tampico, Indiana to the delight of a great crowd. The event featured competition from local farm stock competitors that led up to action from the Lucas Oil Pro Pulling League in the two sessions on June 17th and 18th.
Friday June 17th saw Super Farm Tractors in action from the Champions Tour with Hot Farm Tractors competing for Ag Protect 1 Midwest Region Points. The Hot Farm class led off the action where Kolten Bommer guided his 66-series IH named Daddy's Money to the win. The Super Farm class featured a win by Wisconsin's Brian Barman and his 66-series IH named Hooked Up in a group of supremely tough machines.
Saturday's session had Dan Mercer on the More Milk Money 66-series IH at the top of Hot Farm competition. Local puller Michael Snepp was able to break the stranglehold of the red brigade for the weekend by clinching the Super Farm win on the "44" John Deere. Also in action for one session were the Limited Pro Stock Diesel Trucks that found Adam White piloting the Gambler Ford to that class win.
Next up for the Super Farm class is the Midwest Summer Nationals in Freeport, Illinois on July 26th. Hot Farm Tractors return to battle on July 10th at the Gibson County Fair in Princeton, Indiana while the Limited Pro Stock Diesel Trucks will be in Tollesboro, Kentucky for the Tollesboro Lions Club Fair on July 23rd.
For the latest in news from the Lucas Oil Pro Pulling League stay tuned here at www.propulling.com and follow us in social media at our Facebook page, on Twitter (@propulling) and on Instagram (propullingleague). See us in print media with our Pro Pulling Magazine, published bi-monthly and covering the wide range of Lucas Oil Pro Pulling League National and Regional events as well as our Member-States. Get your subscription to Pro Pulling Magazine at www.hookmagazine.com/propulling.html
Lucas Oil Products is the world leader in high-performance lubricants and problem-solving additives, and distributes hundreds of unique formulations in 40 countries, with continued growth every year. Its television production arm, Lucas Oil Production Studios, manages high-def facilities that create more than 300 hours of programming for the Lucas-owned MAVTV Motorsports Network, and the MAVTV Plus App accessible on all the most popular handheld devices, smartphones and computers.
####
---
2022 Official Team Lucas Pro Pulling League Marketing Partners
ARP (Automotive Racing Products)
"Official Fastener" of the Lucas Oil Pro Pulling League
Arizona Sport Shirts
"Official Merchandise Provider" of the Lucas Oil Pro Pulling League
Big River Steel
"Official Sponsor" of the Lucas Oil Pro Pulling League
General Tire
"Official Tire" Lucas Oil Pro Pulling League
Lucas Oil Products
"Official Oil" of the Lucas Oil Pro Pulling League
MAC Trailer
"Official Trailer" of the Lucas Oil Pro Pulling League
MAVTV Motorsports Network
"Official Television Network" of the Lucas Oil Pro Pulling League
OPTIMA Batteries
"Official Battery" of the Lucas Oil Pro Pulling League
ProtectTheHarvest.com
"Official Sponsor" of the Lucas Oil Pro Pulling League
RhinoAg
"Official Sponsor" of the Lucas Oil Pro Pulling League
Summit Racing
"Official Sponsor" of the Lucas Oil Pro Pulling League
SuperClean
"Official Sponsor" of the Lucas Oil Pro Pulling League
UNOH
"Official Educational Partner" of the Lucas Oil Pro Pulling League
2022 Lucas Oil Pro Pulling League Supporters Include:
Ag Protect 1, Brown and Miller Racing Solutions, Champion Seed, Scheid Diesel, and Thermo-Tec
---
Submitted By: Bryan Lively
Back to News