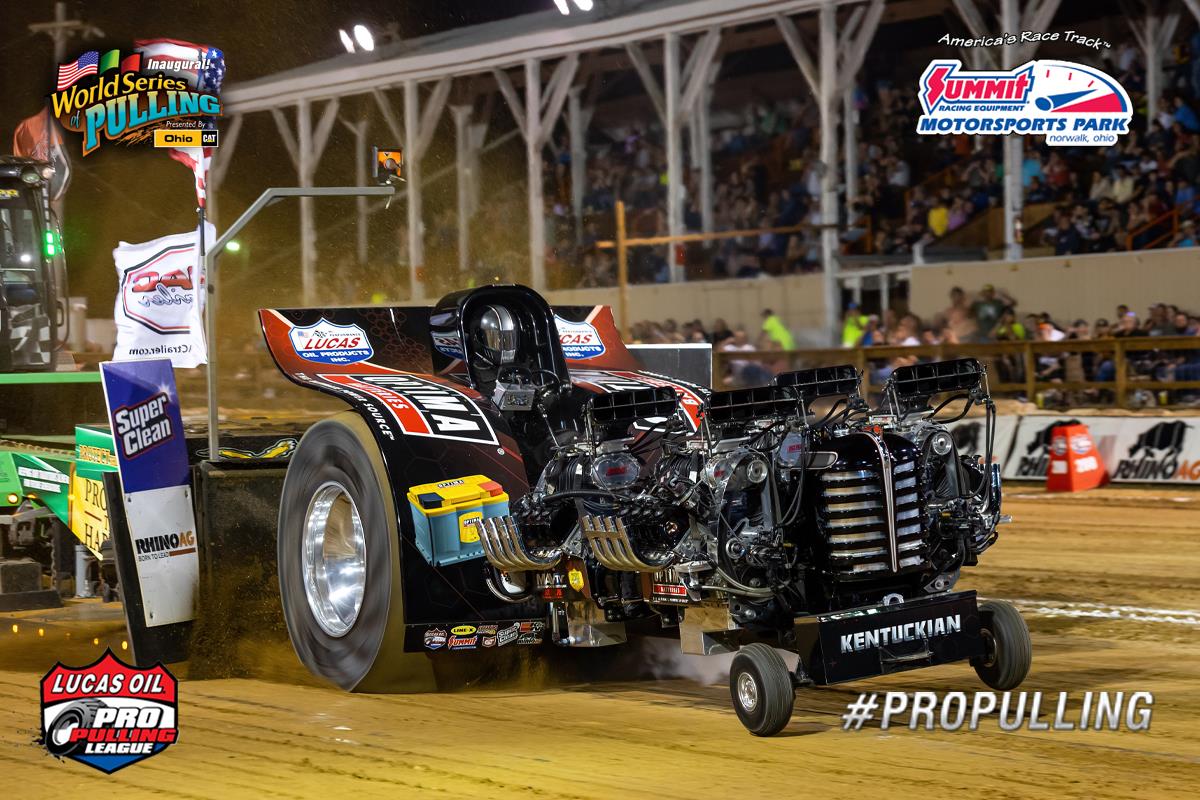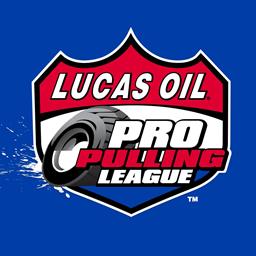 4/6/2022
Lucas Oil Pro Pulling
---
Media & Sponsors Invited to Information Day for Inaugural World Series of Pulling at Summit Motorsports Park
Charlestown, IN (April 6th, 2022)
Presented on behalf of Summit Motorsports Park, courtesy of Mary Lendzion:
For more than 50 years, Summit Motorsports Park in Norwalk, Ohio has staged some of the most spine-tingling and stimulating drag racing in the country.
But for the first time ever at the famed facility, tractor and truck drivers will trample over dirt for the Inaugural World Series of Pulling presented by Ohio Cat, a Lucas Oil Pro Pulling League event, July 21-23, and we're inviting media and sponsors to a special Information Day, 12-2 p.m. Thursday, April 14.
Media and sponsors will hear about the highly anticipated event and what to expect. They also will hear about the various categories to be contested at the event, including Super Modified Tractors, MAC Trailer Hot Rod Semis, Unlimited Super Stock Tractors, Pro Stock Tractors, Optima Batteries Super Modified 2WD Trucks, Line-X Pro Modified 4WD Trucks, ARP Super Stock Diesel Trucks, Super Farm Tractors, ARP Light Weight Super Stock Tractors and Summit Racing Mini Rod Tractors, and about the fun activities, live music and fireworks show that will be part of it.
Summit Motorsports Park president Bill Bader Jr. will discuss what inspired him to introduce this type of event to the park's packed scheduled, what will be involved with preparing the track for the tractors and trucks, how it will be ready for drag racing the following weekend and more.
Media and sponsors can also ask questions of Lucas Oil Pro Pulling League organizers and competitors, who will be competing for a share of $250,000 at the event, and check out some of the vehicles that will be part of the event.
Lunch will be served. Media and sponsors are asked to RSVP for the Information Day by 9 a.m. Friday, April 8 by directly emailing or calling Mary Lendzion at mlendzion@summitmotorsportspark.com or 313-686-0776. Media and sponsors can enter at Summit Motorsports Park's Corporate Office Gate at 1300 State Route 18, Norwalk, Ohio.
We're looking forward to a great event, and we hope you'll be part of it!
Sincerely,
Mary Lendzion
Summit Motorsports Park Media and Public Relations
mlendzion@summitmotorsportspark.com or 313-686-0776.
For the latest in news from the Lucas Oil Pro Pulling League stay tuned here at www.propulling.com and follow us in social media at our Facebook page, on Twitter (@propulling) and on Instagram (propullingleague). See us in print media with our Pro Pulling Magazine, published bi-monthly and covering the wide range of Lucas Oil Pro Pulling League National and Regional events as well as our Member-States. Get your subscription to Pro Pulling Magazine at www.hookmagazine.com/propulling.html
Lucas Oil Products is the world leader in high-performance lubricants and problem-solving additives, and distributes hundreds of unique formulations in 40 countries, with continued growth every year. Its television production arm, Lucas Oil Production Studios, manages high-def facilities that create more than 300 hours of programming for the Lucas-owned MAVTV Motorsports Network, and the MAVTV Plus App accessible on all the most popular handheld devices, smartphones and computers.
---
2022 Official Team Lucas Pro Pulling League Marketing Partners
ARP (Automotive Racing Products)
"Official Fastener" of the Lucas Oil Pro Pulling League
Arizona Sport Shirts
"Official Merchandise Provider" of the Lucas Oil Pro Pulling League
Big River Steel
"Official Sponsor" of the Lucas Oil Pro Pulling League
General Tire
"Official Tire" Lucas Oil Pro Pulling League
Lucas Oil Products
"Official Oil" of the Lucas Oil Pro Pulling League
MAC Trailer
"Official Trailer" of the Lucas Oil Pro Pulling League
MAVTV Motorsports Network
"Official Television Network" of the Lucas Oil Pro Pulling League
OPTIMA Batteries
"Official Battery" of the Lucas Oil Pro Pulling League
ProtectTheHarvest.com
"Official Sponsor" of the Lucas Oil Pro Pulling League
RhinoAg
"Official Sponsor" of the Lucas Oil Pro Pulling League
SuperClean
"Official Sponsor" of the Lucas Oil Pro Pulling League
UNOH
"Official Educational Partner" of the Lucas Oil Pro Pulling League
2022 Lucas Oil Pro Pulling League Supporters Include:
Ag Protect 1, Brown and Miller Racing Solutions, Champion Seed, Scheid Diesel, and Thermo-Tec
Back to News