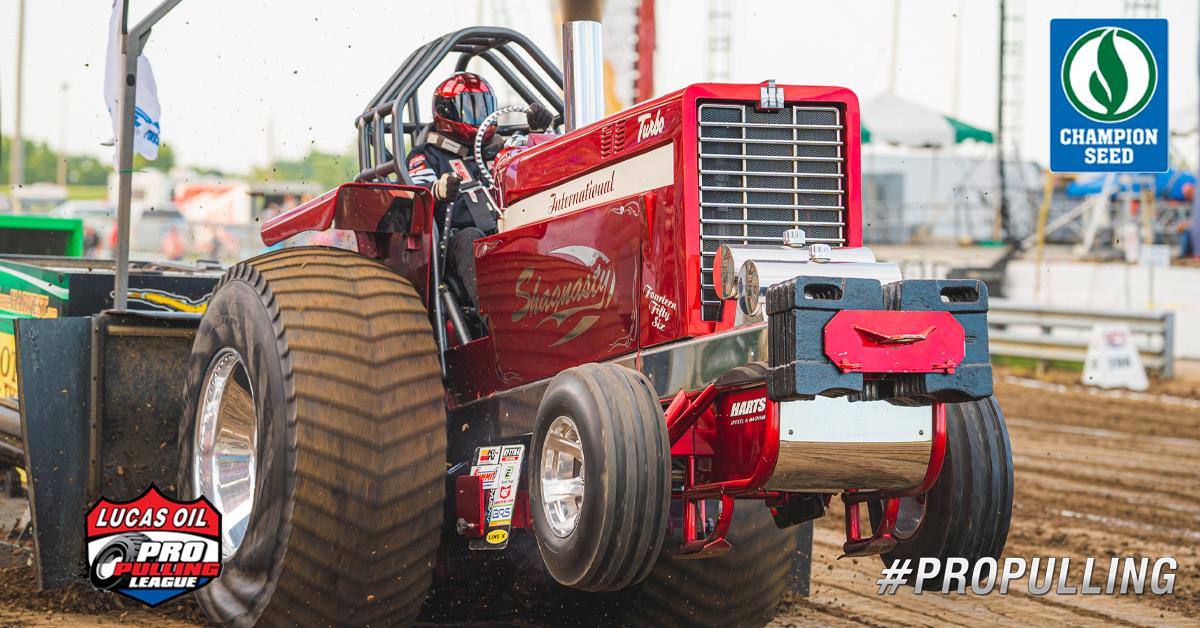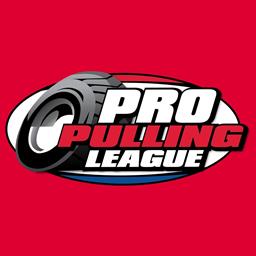 12/21/2021
Pro Pulling League
---
CHAMPION SEED RENEWS SPONSORSHIP OF WESTERN SERIES FOR SIXTH YEAR
Charlestown, IN (December 21st, 2021) – As the Western Series of the Lucas Oil Pro Pulling League continues to provide top-flight pulling action year after year, Champion Seed has renewed their title sponsorship of the series for 2022.
"Champion Seed is a valued partner for the Western Series," commented Klint Tucker, Western Series Director. "We look forward to our sixth year with Champion Seed by presenting their name and products in a bold fashion to their target audience across the Midwest; it's a tremendous fit for all parties involved."
About Champion Seed, from their website:
"Founded by family partners, Champion Seed is an independently-owned, regionally-focused seed company that strives to build and maintain the broadest portfolio of genetics and traits. We aren't limited to one gene pool — but instead have the freedom to select the best of the best from the top breeding programs to meet the varying needs of our customers. We match seed-to-soil right down to the county level and from seed selection to delivery we are with our customers every step of the way."
For the latest in news from the Lucas Oil Pro Pulling League stay tuned here at www.propulling.com and follow us in social media at our Facebook page, on Twitter (@propulling) and on Instagram (propullingleague). See us in print media with our Pro Pulling Magazine, published bi-monthly and covering the wide range of Lucas Oil Pro Pulling League National and Regional events as well as our Member-States. Get your subscription to Pro Pulling Magazine at www.hookmagazine.com/propulling.html
Lucas Oil Products is the world leader in high-performance lubricants and problem-solving additives, and distributes hundreds of unique formulations in 40 countries, with continued growth every year. Its television production arm, Lucas Oil Production Studios, manages high-def facilities that create more than 300 hours of programming for CBS, CBS Sports, NBC, NBC Sports Network, the Lucas-owned MAVTV Motorsports Network, and the MAVTV Plus App (formerly Lucas Oil Racing TV), accessible on all the most popular handheld devices, smartphones and computers.
2021 Official Team Lucas Pro Pulling League Marketing Partners
ARP (Automotive Racing Products) – The "Official Fastener" of the Lucas Oil Pro Pulling League
Arizona Sport Shirts – The Original Racing Shirt
GEICO – "Official Insurance" of the Lucas Oil Pro Pulling League
General Tire – Anywhere is Possible on
K&N Engineering – "Make your Move" to K&N Performance Filters
LINE-X – LINE-X Protects
Lucas Oil Products – "Official Oil" of the Lucas Oil Pro Pulling League
MAC Trailer – "Official Trailer" of the Lucas Oil Pro Pulling League
MAVTV Motorsports Network – Your Motorsports Destination
OPTIMA Batteries – The Ultimate Power Source
ProtectTheHarvest.com – Keeping American Traditions Alive for Future Generations
RhinoAg – Born to Lead
SuperClean – Super Easy, Super Fast, Super Clean!
2021 Lucas Oil Pro Pulling League Supporters Include:
Ag Protect 1, AirDog® by PureFlow™ Technologies, Big River Steel, Browell Bellhousings, Brown and Miller Racing Solutions, Champion Seed, Ruth Family Snack Sticks, Scheid Diesel, Summit Racing, and Thermo-Tec
Back to News