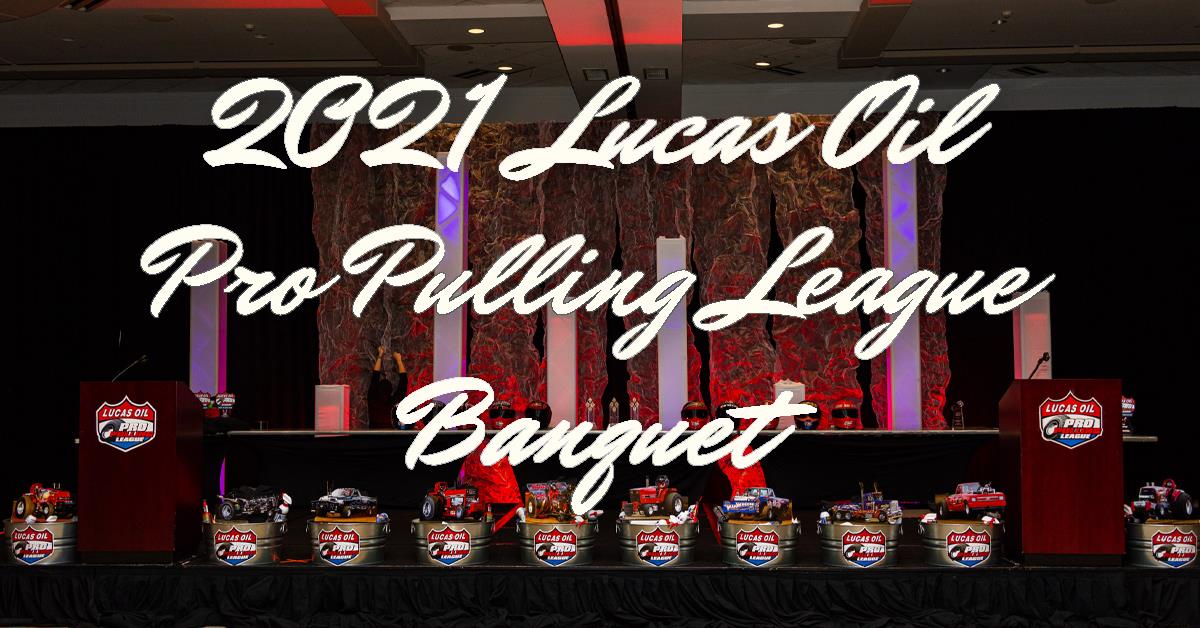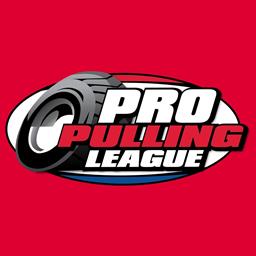 10/22/2021
Pro Pulling League
---
LUCAS OIL PRO PULLING LEAGUE CHAMPIONS BANQUET SET FOR NEXT WEEKEND
Charlestown, IN (October 22nd, 2021) – The Louisville Marriott Downtown in Louisville, Kentucky will provide the stage and spotlight for elite members of the Lucas Oil Pro Pulling League at the 2021 Champions Tour Banquet next weekend.
The banquet and awards ceremony are slated for the evening of October 30th. Class champions from the Champions Tour, Silver Series and Ag Protect 1 Midwest Region, Puller of the Year, Pull of the Year, Lifetime Achievement Award and Melba King Scholarship winners will be recognized at that time. In addition, class meetings will be conducted in multiple daytime sessions on the 29th and 30th.
The banquet is sure to be a night of reflection and remembrance of a pulling season filled with fantastic competition, vast emotion, and a pulling family growing stronger. We here at the Lucas Oil Pro Pulling League look forward to seeing our pullers, promoters, member-state partners and sponsors for this special event.
For the latest in news from the Lucas Oil Pro Pulling League stay tuned here at www.propulling.com and follow us in social media at our Facebook page, on Twitter (@propulling) and on Instagram (propullingleague). See us in print media with our Pro Pulling Magazine, published bi-monthly and covering the wide range of Lucas Oil Pro Pulling League National and Regional events as well as our Member-States. Get your subscription to Pro Pulling Magazine at www.hookmagazine.com/propulling.html
Lucas Oil Products is the world leader in high-performance lubricants and problem-solving additives, and distributes hundreds of unique formulations in 40 countries, with continued growth every year. Its television production arm, Lucas Oil Production Studios, manages high-def facilities that create more than 300 hours of programming for CBS, CBS Sports, NBC, NBC Sports Network, the Lucas-owned MAVTV Motorsports Network, and the MAVTV Plus App (formerly Lucas Oil Racing TV), accessible on all the most popular handheld devices, smartphones and computers.
2021 Official Team Lucas Pro Pulling League Marketing Partners
ARP (Automotive Racing Products) – The "Official Fastener" of the Lucas Oil Pro Pulling League
Arizona Sport Shirts – The Original Racing Shirt
GEICO – "Official Insurance" of the Lucas Oil Pro Pulling League
General Tire – Anywhere is Possible on
K&N Engineering – "Make your Move" to K&N Performance Filters
LINE-X – LINE-X Protects
Lucas Oil Products – "Official Oil" of the Lucas Oil Pro Pulling League
MAC Trailer – "Official Trailer" of the Lucas Oil Pro Pulling League
MAVTV Motorsports Network – Your Motorsports Destination
OPTIMA Batteries – The Ultimate Power Source
ProtectTheHarvest.com – Keeping American Traditions Alive for Future Generations
RhinoAg – Born to Lead
SuperClean – Super Easy, Super Fast, Super Clean!
2021 Lucas Oil Pro Pulling League Supporters Include:
Ag Protect 1, AirDog® by PureFlow™ Technologies, Big River Steel, Browell Bellhousings, Brown and Miller Racing Solutions, Champion Seed, Ruth Family Snack Sticks, Scheid Diesel, Summit Racing, and Thermo-Tec
Back to News