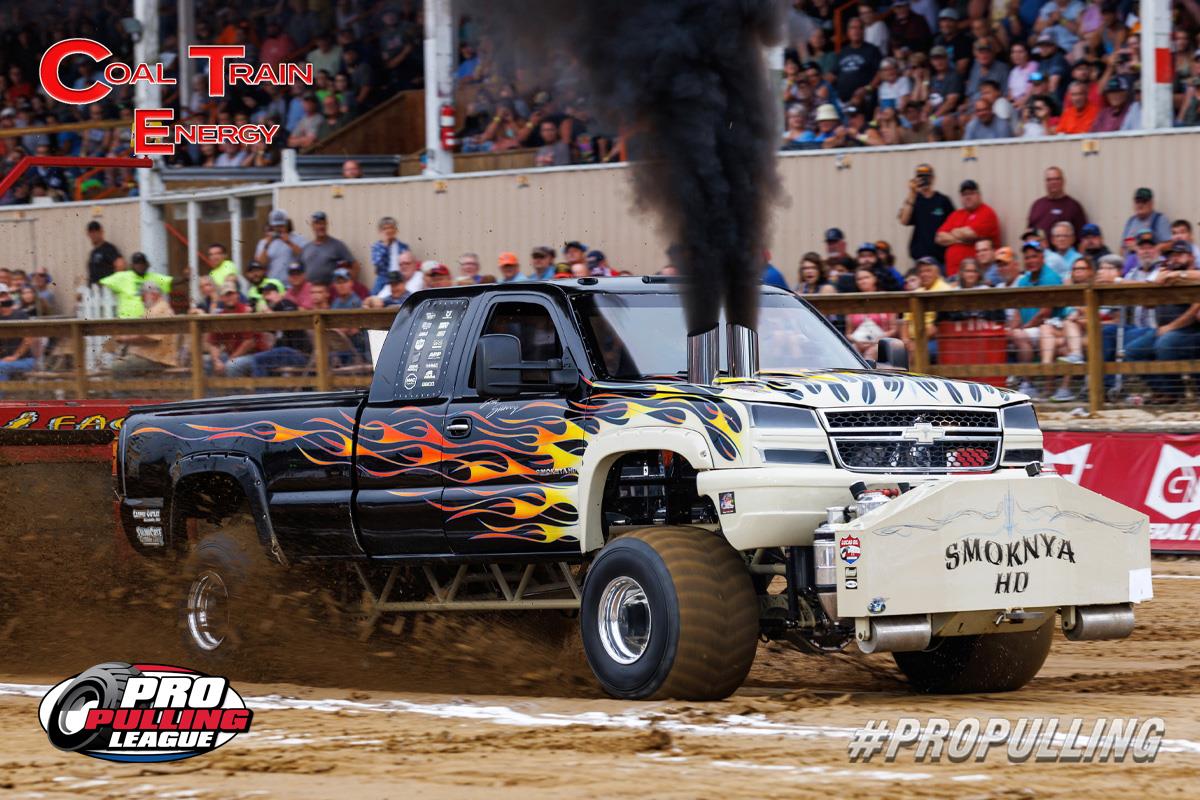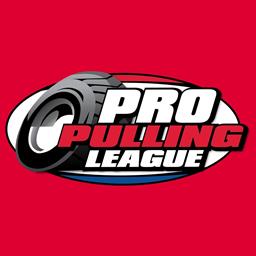 5/25/2023
Pro Pulling League
---
Coal Train Energy to "Energize" Year-End Points Fund for Pro Pulling League Champions Tour
Sellersburg, IN (May 25, 2023) – Coal Train Energy, a new player in the world of energy drinks, has partnered with the Pro Pulling League as an Associate Sponsor to "energize" the Champions Tour points fund for 2023.
"Coal Train Energy is a fantastic partner for the Pro Pulling League," commented Chief Competition Johnathan Mears. "Their fuel-themed drinks make a neat connection to truck and tractor pulling with their initial "Diesel No. 2 Energy" flavor now available, with more flavors in the pipeline to be released soon."
Pullers and pulling fans will be able to sample Coal Train Energy products at several Champions Tour events this summer, including the Southern Illinois Showdown in Nashville, Illinois on June 2nd and 3rd; the Rumble by the Refuge in Mound City, Missouri June 23rd and 24th; America's Pull in Henry, Illinois July 15th; the Hillsboro Charity Pull in Hillsboro, Wisconsin on August 11th and 12th; and the Scheid Diesel Extravaganza in Lyons, Indiana on August 25th and 26th. For more information on Coal Train Energy, head over to their website at www.CoalTrainEnergy.com to find out more about their products, or visit their social media accounts on Facebook, Instagram and TikTok (@coaltrainenergy).
About Coal Train Energy:
From their website, www.CoalTrainEnergy.com: Coal Train Energy was started from humble beginnings. We don't have a famous celebrity to back us. Our roots come from a small town in Missouri where we spent the last 15 years trucking and doing utility construction. While we were digging holes and driving up and down the big road, we drank our fair share of energy drinks and a spark was formed. We sought out to make an energy drink for the forgotten men and women all across this great country. The men and women who wake up everyday to haul trash, build the roads, work the ground, haul the steel, teach the next generation, and keep our communities and country safe. The people who rarely get recognized but deserve all the love and respect. We wanted to create something that stands for what makes America so great, and that is the men and women who built it and fought and died to preserve it! We believe that a Coal Train represents the American spirit that is still alive in this country. The iconic coal train played a pivotal role in building this country, and although the coal train is no more, that spirit is still alive. Here at Coal Train Energy, we hope to carry on that spirit and provide a delicious drink that all Americans can relate to. Thank you for choosing Coal Train Energy! We really do appreciate it!
About Pro Pulling League:
Now in its 18th season, the Pro Pulling League continues as the world's largest truck and tractor pulling sanctioning body, featuring 250+ sessions of competition across twenty states through the Champions Tour, Silver Series, Champion Seed Western Series, Ag Protect 1 Midwest Region and their member-states. For the latest in news from the Pro Pulling League stay tuned here at www.propulling.com and follow us in social media: On our Facebook page, on Twitter (@propulling), and on Instagram (propullingleague). Our YouTube channel (@propullingleague) offers exciting truck and tractor pulling action from past events.
2023 Pro Pulling League Marketing Partners
Lucas Oil
Official Oil of the Pro Pulling League
ARP (Automotive Racing Products)
Official Fastener of the Pro Pulling League
MAC Trailer
Official Trailer of the Pro Pulling League
Coal Train Energy
Associate Sponsor of the Pro Pulling League
Fleece Performance
Associate Sponsor of the Pro Pulling League
Optima Batteries
Associate Sponsor of the Pro Pulling League
SCS Gearbox and Probell Racing
Associate Sponsor of the Pro Pulling League
Champions Tour Marketing Partners:
Summit Racing Equipment - Mitas Agricultural Tires - Fair Valley Performance Lemke Motorsports - FloRacing
Hart's Diesel Silver Series Marketing Partners:
Advanced Yield
Champion Seed Western Series Marketing Partners:
Tuff Wireless - Sancrest Trailer Sales - Sancrest Specialized Transport - No Way Man Diesel - Northwoods Engineering
Ag Protect 1 Midwest Region Marketing Partners:
Wagler Motorsports - Freedom Racing Engines
---
Submitted By: Bryan Lively
Back to News