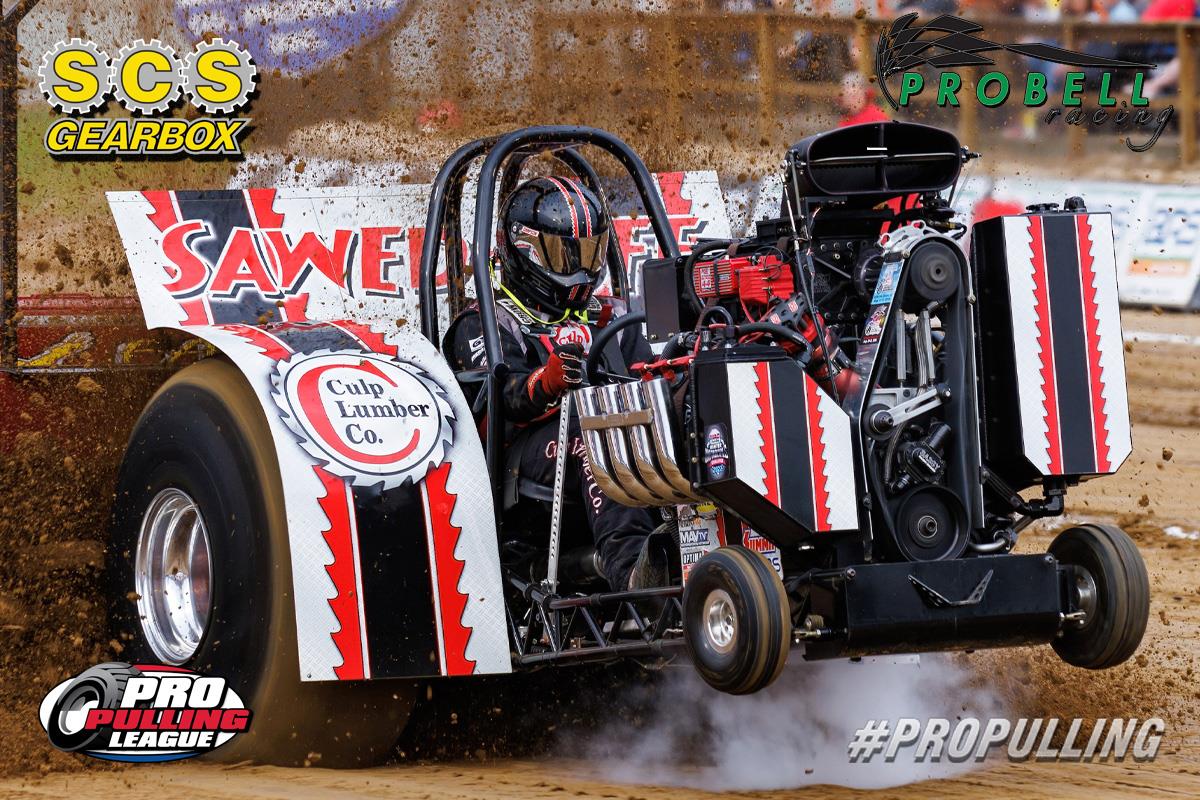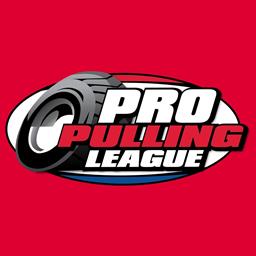 5/17/2023
Pro Pulling League
---
PPL Welcomes SCS Gearbox and Probell Racing as Presenting Sponsor of Mini Rod Class, Pre-commit Competitors Announced
Sellersburg, IN (May 17, 2023) – SCS Gearbox and Probell Racing, the number one source for quality manufactured quick change gears, 4×4 transfer cases, custom machining, high performance transmissions, and bellhousings, joins the Pro Pulling League as the presenting sponsor of the Mini Rod division on the Champions Tour. Additionally, a year-end rewards program for Champions Tour points runners is part of the sponsorship package from SCS Gearbox and Probell Racing.
"We're excited to sponsor the Mini Rod class and provide special rewards at the Champions Banquet for the Pro Pulling League," commented Craig Sage, President of SCS Gearbox and Probell Racing. "We've been a longtime sponsor of (PPL Member-State) OSTPA's Modified Tractor and Super Modified 4x4 Truck class and this is a natural extension of our support of truck and tractor pulling."
"Craig and the SCS Gearbox team produce some of the highest quality driveline components across all motorsports, with an intense focus on safety and durability," offered Pro Pulling League's Chief Competition Officer Johnathan Mears. "They're a fantastic addition to our growing family of great marketing partners, especially notable being an Ohio-based company supporting the OSTPA in their 60th season. We appreciate the support not only of the Mini Rod class but also additional classes on the Champions Tour."
The Mini Rod division presented by SCS Gearbox and Probell Racing continues to be one of the most exciting classes in the sport of truck and tractor pulling. The 2023 pre-commit list includes eighteen of the best pullers in the nation who will provide an edge-of-the-seat experience for fans, full of unbridled power and noise.
The competitor's list includes:
1X Matt Johnson Archie, MO Brad Anderson Engine
B Bare Jeff Hirt Port Clinton, OH Brad Anderson Engine
Back Draft Eric Harmison Des Moines, IA Hemi
Bank Roller Jesslyn Fagundes Hanford, CA Brad Anderson Engine
Beast of Burden Adam Koester Evansville, IN Miner Brothers Racing Engines
Bob Cat Jr Abbey Leischner Weldon, IL Brad Anderson Engine
Buckeye Special Richard Peters Thornville, OH Brad Anderson Engine
Cuttin' Up Reese Shelton New London, NC Noonan
Foot Loose Adam Koester Evansville, IN Miner Brothers Racing Engines
Have No Mercy Tyler Slagh Zeeland, MI Brad Anderson Engine
Lil Bare Jeff Hirt Port Clinton, OH Brad Anderson Engine
Mad Money Chris Shoemaker Union City, OH Brad Anderson Engine
Phoenix Dillion Bunnage Ellery, IL Brad Anderson Engine
Sawed Off Grayson Shelton New London, NC Brad Anderson Engine
Show No Mercy Bruce Slagh Zeeland, MI Brad Anderson Engine
Splinter Camille Shelton New London, NC Brad Anderson Engine
Walk the Line Ron Tobin Evansville, IN Miner Brothers Racing Engines
Wheatland Express Mini Edition Logan Stevens Louisburg, KS
Visit the events page here at www.propulling.com to see where you can watch the thrilling action from these classes at an event near you!
About SCS Gearbox:
From their website, www.SCSGearbox.com - Since 1979, SCS Gearbox, Inc. has been listening to its customer's needs and demands and that is what has kept us going over the years. When we first started manufacturing, it was strictly to meet the needs of truck and tractor pullers. The goal was to provide specialized gearing for their tractors that was easily interchangeable to meet track conditions, this goal was met, and well exceeded. As our reputation for producing a quality product spread throughout the racing industry, customers from around world and from all aspects of racing have called us to see what we can do for them. As a result, we have developed and manufactured a product line for more than just tractor and truck pulling. Over the years we have opened our focus to cover tractor pulling, monster trucks, mud boggers, circle track, motorcycles, International and Domestic Offshore boat racing, and many more. The innovation process never stops! We are always looking for what is best for the customers and looking to help you Go-Faster and Be-Stronger! With over 37 years of experience behind us, we know what we are dealing with when it comes to racing and want to be the ones to help you get the wins you deserve!
About Probell Racing:
Probell Racing Products Company, an SCS Gearbox Company, is a unique combination of racing, product and manufacturing expertise. The company began in the spring of 2005 based on the vision of Dave Flory, a long-time drag racing devotee who has been involved in the racing aftermarket for more than 25 years. Dave knew there were ways to build a better bellhousing, but couldn't interest the companies he worked for to try something different. He wanted to make a stronger, better bellhousing that gave racers more for their money.
Finally in the spring of 2005 Dave found an experienced hydro-forming manufacturer that had been in business for over 70 years. They understood his vision and had the financial, manufacturing and marketing resources to put behind it. Probell Racing Products was born.
Today Probell Racing is producing SFI certified bellhousings using the industry's most precise manufacturing methods. Probell Racing Products is the first bellhousing manufacturer to pass the SFI 6.1, 6.2 and 6.3 certification tests with NO failures. These exceptionally strong bellhousings include everything racers need to comply with class rules requiring Blow Back Brackets and Clutch/Bellhousing exhaust filters. Probell bellhousings are designed with the smallest formed starter pocket in the industry and fit in the narrowest chassis available.
In terms of corporate history, Probell Racing is a relatively new company. In terms of serving the needs of racers all across America, we say ... "it's about time."
About Pro Pulling League:
Now in its 18th season, the Pro Pulling League continues as the world's largest truck and tractor pulling sanctioning body, featuring 250+ sessions of competition across twenty states through the Champions Tour, Silver Series, Champion Seed Western Series, Ag Protect 1 Midwest Region and their member-states. For the latest in news from the Pro Pulling League stay tuned here at www.propulling.com and follow us in social media: On our Facebook page, on Twitter (@propulling), and on Instagram (propullingleague). Our YouTube channel (@propullingleague) offers exciting truck and tractor pulling action from past events.
2023 Pro Pulling League Marketing Partners
Lucas Oil
Official Oil of the Pro Pulling League
ARP (Automotive Racing Products)
Official Fastener of the Pro Pulling League
MAC Trailer
Official Trailer of the Pro Pulling League
Fleece Performance
Associate Sponsor of the Pro Pulling League
Optima Batteries
Associate Sponsor of the Pro Pulling League
SCS Gearbox and Probell Racing
Associate Sponsor of the Pro Pulling League
Champions Tour Marketing Partners:
Summit Racing Equipment - Mitas Agricultural Tires - Fair Valley Performance Lemke Motorsports - FloRacing
Hart's Diesel Silver Series Marketing Partners:
Advanced Yield
Champion Seed Western Series Marketing Partners:
Tuff Wireless - Sancrest Trailer Sales - Sancrest Specialized Transport - No Way Man Diesel - Northwoods Engineering
Ag Protect 1 Midwest Region Marketing Partners:
Wagler Motorsports - Freedom Racing Engines
---
Submitted By: Bryan Lively
Back to News