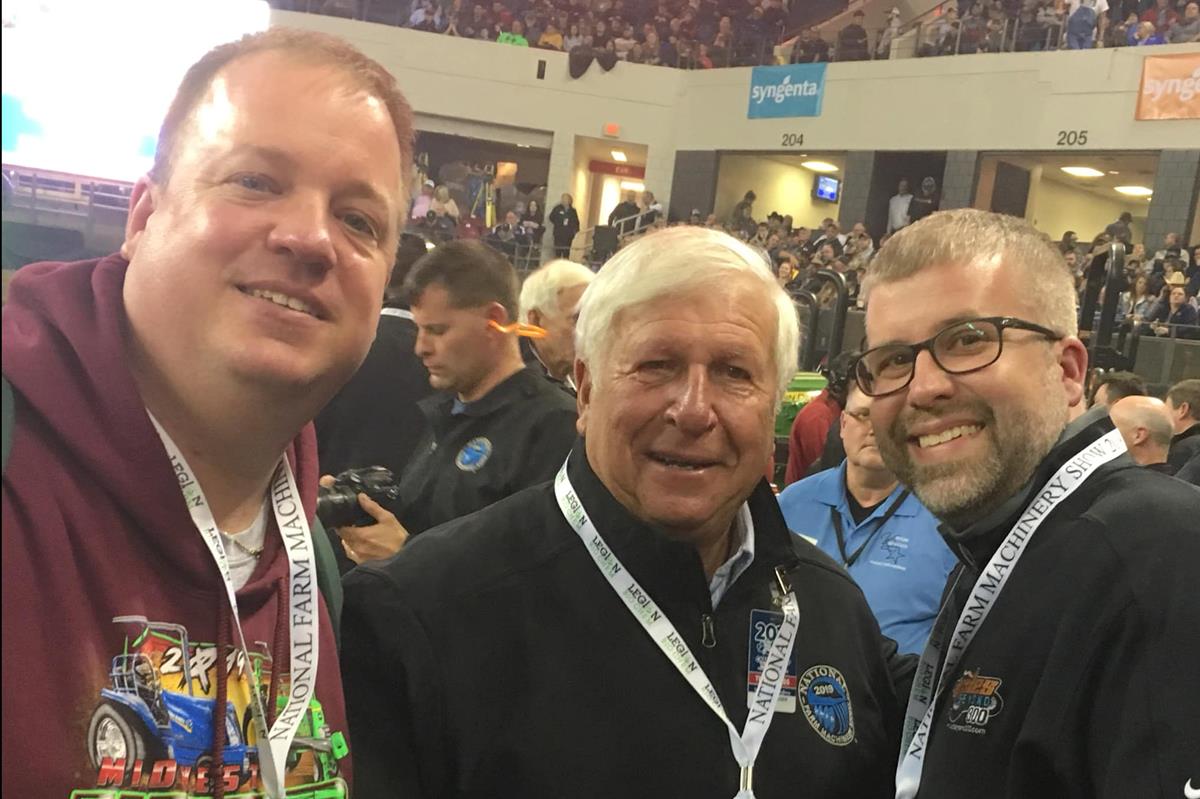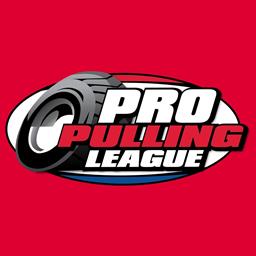 11/27/2022
Pro Pulling League
---
Pulling's Greatest Voice Falls Silent: In Memory of Butch Krieger
Charlestown, IN (November 27th, 2022) – On Friday November 25th, the iconic announcer and ambassador for the sport of truck and tractor pulling, Walter "Butch" Krieger, passed away at his home in Greenville, Indiana. Krieger leaves behind not only a loving family and host of friends, but a greater community in the world of pulling who admired and revered his work. 
Krieger began announcing in the late Seventies at a truck pull in Greenville, and his talents took quick notice from Tom Carter of TNT Motorsports; that blossomed into a career that saw him announce in the largest stadiums in the nation in the "Golden Years" of truck and tractor pulling. That work would also open the door to likely his most recognizable position, as a voice of the Championship Tractor Pull at the National Farm Machinery Show in 1981. Butch initially worked in tandem with farm broadcaster Jack Crowner and stepped into the lead position in 1988 after Crowner's retirement. Acclaimed motorsports announcers like Army Armstrong and Scott Douglas would develop their talents alongside Butch in those early days with another noted voice of pulling, the late Harold Walliser, becoming his longest-tenured partner at the CTP. In the late Eighties Krieger would join the National Tractor Pulling Championships in Bowling Green, Ohio as a member of their announcing team, replacing another revered voice of pulling, Ed Johnson. Butch retired from the National Tractor Pulling Championships in Bowling Green at their 50th annual event in 2016 and would continue at the Championship Tractor Pull in Louisville until 2019.
With his accolades as announcer of the largest indoor and outdoor pulls in the world, Krieger's reach extended across the nation and across sanctioning bodies. As an announcer for the Lucas Oil Pro Pulling League, Butch would be the leading voice for many Champions Tour, Silver Series, and Midwest Region events. While having retired from an active announcing schedule, Butch's final event was the Silver Series/Midwest Region event at the Lanesville Heritage Weekend in Lanesville, Indiana in September of this year. Butch also announced events for one of his other motorsport's loves, drag racing, at Ohio Valley Raceway in Louisville, Kentucky. Because of his legendary body of work, Butch was inducted into the Kentucky Motorsports Hall of Fame in 2012 and the National Tractor Pulling Championships Hall of Fame in August of 2022.
In the wake of Butch's passing there were words of great respect from many voices. Mike Whitt, member of the Championship Tractor Pull committee and 2022 PPL Lifetime Achievement Award winner, offered, "Butch was a great ambassador to the sport of truck and tractor pulling as a salesman…he would announce at an event like Bowling Green, Ohio and sell them on attending the Farm Show in Louisville…it didn't matter which sanctioning body it was or event he was at, he would promote and sell upcoming events."
Announcer and pulling historian Dan Mayer would add, "(Butch) was a mentor; he laid the path for all of us who announce today in the sport." 
As pulling's greatest voice has fallen silent, his legacy continues through his sons Jeremy and Miles (shown with Butch in the lead photo) who have followed in their father's footsteps. We, not only as the PPL pulling family and as a community of pullers and fans at large, offer our condolences to the Krieger family and lift them up in this time of grief.
Arrangements for Butch's visitation and funeral were unavailable at press time.
Lead photo courtesy of the Krieger family
---
Submitted By: Bryan Lively
Back to News