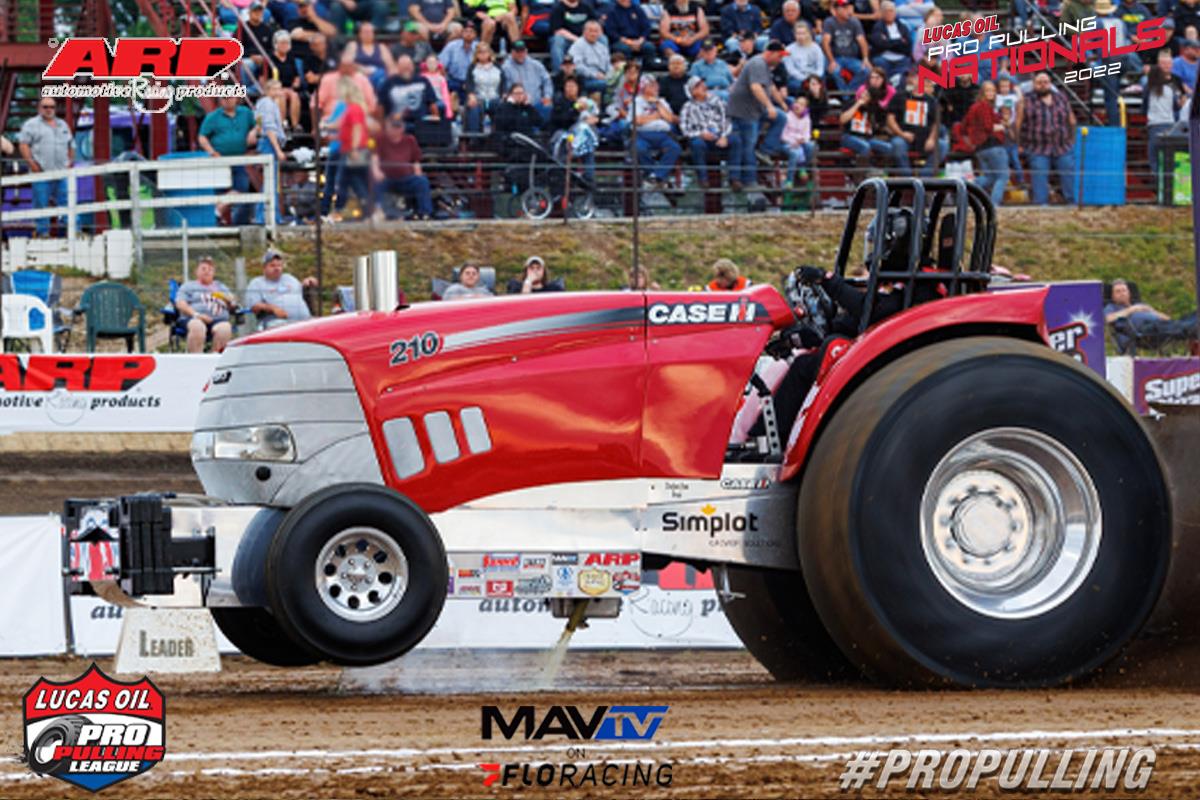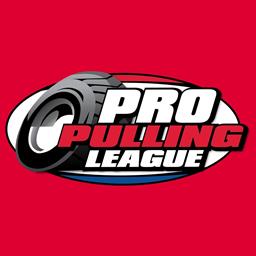 9/20/2022
Pro Pulling League
---
Lucas Oil Pro Pulling Nationals: The Road to the Championship for ARP Super Stock Diesel Trucks and Lightweight Super Stock Tractors
Charlestown, IN (September 20, 2022) – As we draw closer to the Lucas Oil Pro Pulling Nationals this coming weekend, we'll place our eye on each class before the score is settled at the Diamond of Dirt Tracks, the Lucas Oil Speedway in Wheatland, Missouri. Some points races have a clear winner while others will go down to the wire for a championship; there is however much to explore within each division regardless of those different situations.
The ARP title-sponsored Super Stock Diesel Trucks and Lightweight Super Stock Tractors are textbook examples of two classes with very different stories leading into Wheatland. Both classes are slated to compete in session one at Wheatland on Friday, September 23rd.
The ARP Super Stock Diesel Trucks have defending points champ Erik Stacey and the SmokinYa HD Chevy in the lead coming into the Pro Pulling Nationals—but his lead is far from secure. A scant 14 points behind Stacey is the Caretaker Dodge of Chase Eller. While Stacey has used the strength of four wins and four top-five finishes build his resume, Eller has been outside the top five only twice all season. With a cast of highly competitive machines in the class, including former class champ and current third place points holder Kent Crowder and the Scheid Diesel Dodge, this class could be decided on the final hook!
For ARP Lightweight Super Stocks, the final result is clear—sort of. It isn't a matter of Team Chizek taking the points title, it's a matter of which tractor gets the accolades, as the Considered Armed and Dangerous and Armed and Dangerous-Excessive Force are tied atop the leaderboard coming into this weekend. Those Terry Blackbourn-piloted CaseIH machines will duel it out to declare the champion. The suspense comes from the potential outcome of the third and fourth place spots where the Armed and Dangerous-Deadly Force CaseIH driven by Josh Blackbourn holds a slim 12-point lead on the Field Sobriety CaseIH of Bobby Jones. As unpredictable and exciting as this class can be, that is a race-within-a-race to watch!
We highly encourage you to attend this event in person but if you're unable to attend, the MAVTV studio production crew will be on hand to stream the action live on www.floracing.com and for future broadcast on MAVTV.
Gates open at Lucas Oil Speedway at 4pm CDT with action starting at 7pm on Friday night and 6pm on Saturday. Ticketing option information is available at LucasOilSpeedway.com with discount packages for Seniors and Families.
Join us for this spectacular year-end show, in person or online. In the mean time, follow along with us as we delve further into each class through our social media outlets coming into Championship Weekend!
For the latest in news from the Lucas Oil Pro Pulling League stay tuned here at www.propulling.com and follow us in social media at our Facebook page, on Twitter (@propulling) and on Instagram (propullingleague). See us in print media with our Pro Pulling Magazine, published bi-monthly and covering the wide range of Lucas Oil Pro Pulling League National and Regional events as well as our Member-States. Get your subscription to Pro Pulling Magazine at www.hookmagazine.com/propulling.html
Lucas Oil Products is the world leader in high-performance lubricants and problem-solving additives, and distributes hundreds of unique formulations in 40 countries, with continued growth every year. Its television production arm, Lucas Oil Production Studios, manages high-def facilities that create more than 300 hours of programming for the Lucas-owned MAVTV Motorsports Network, and MAVTV-produced programming via www.FloRacing.com , accessible on all popular handheld devices, smartphones and computers.
---
2022 Official Team Lucas Pro Pulling League Marketing Partners
ARP (Automotive Racing Products)
"Official Fastener" of the Lucas Oil Pro Pulling League
Arizona Sport Shirts
"Official Merchandise Provider" of the Lucas Oil Pro Pulling League
Big River Steel
"Official Sponsor" of the Lucas Oil Pro Pulling League
General Tire
"Official Tire" Lucas Oil Pro Pulling League
Lucas Oil Products
"Official Oil" of the Lucas Oil Pro Pulling League
MAC Trailer
"Official Trailer" of the Lucas Oil Pro Pulling League
MAVTV Motorsports Network
"Official Television Network" of the Lucas Oil Pro Pulling League
OPTIMA Batteries
"Official Battery" of the Lucas Oil Pro Pulling League
ProtectTheHarvest.com
"Official Sponsor" of the Lucas Oil Pro Pulling League
RhinoAg
"Official Sponsor" of the Lucas Oil Pro Pulling League
Summit Racing
"Official Sponsor" of the Lucas Oil Pro Pulling League
SuperClean
"Official Sponsor" of the Lucas Oil Pro Pulling League
UNOH
"Official Educational Partner" of the Lucas Oil Pro Pulling League
2022 Lucas Oil Pro Pulling League Supporters Include:
Ag Protect 1, Brown and Miller Racing Solutions, Champion Seed, Scheid Diesel, and Thermo-Tec
---
Submitted By: Bryan Lively
Article Media
Back to News