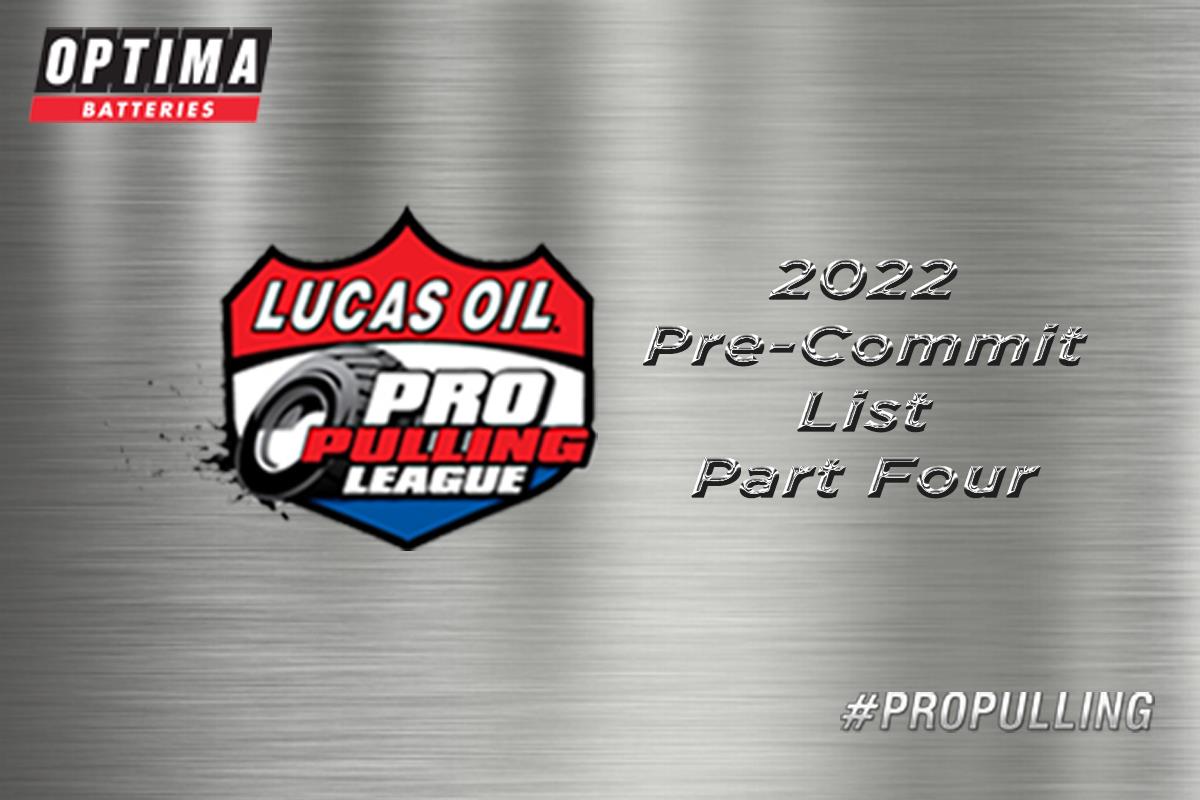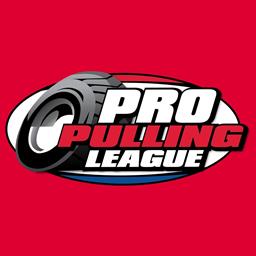 5/5/2022
Pro Pulling League
---
Final Pre-Commit Lists for Super Farm Tractor, Optima Batteries Super Modified TWD Truck Divisions Released Today 5/5/22
Charlestown, IN (May 5th, 2022) – With unprecedented interest in the Inaugural World Series of Pulling presented by Ohio CAT at Summit Motorsports Park on July 21st-23rd in Norwalk, Ohio, the Lucas Oil Pro Pulling League extended the pre-commit deadline for the Super Farm Tractor and Optima Batteries Super Modified Truck divisions, whose numbers for that event have been limited to pre-commit competitors. As that May 1st deadline for entries has passed, today we offer the final registry for those classes for the 2022 Champions Tour season.
The previously announced Super Farm class has produced additional entries, now totaling 20 tractors seeking a coveted class championship. For the Optima Batteries Super Modified Two Wheel Truck class, Chad Mayhill returns in 2022 to defend his 2021 title in the 2-Timin' Ford out of the Petro Motorsports stable. A monumental 43 other pre-commits join Mayhill in 2022 with a cadre of new and returning teams highlighting the list, increasing the competitive intensity to all-new levels in this division.
The complete listing for the above classes is set to be live online at 11am EDT and available at https://www.propulling.com/competitors/
For the latest in news from the Lucas Oil Pro Pulling League stay tuned here at www.propulling.com and follow us in social media at our Facebook page, on Twitter (@propulling) and on Instagram (propullingleague). See us in print media with our Pro Pulling Magazine, published bi-monthly and covering the wide range of Lucas Oil Pro Pulling League National and Regional events as well as our Member-States. Get your subscription to Pro Pulling Magazine at www.hookmagazine.com/propulling.html
Lucas Oil Products is the world leader in high-performance lubricants and problem-solving additives, and distributes hundreds of unique formulations in 40 countries, with continued growth every year. Its television production arm, Lucas Oil Production Studios, manages high-def facilities that create more than 300 hours of programming for the Lucas-owned MAVTV Motorsports Network, and the MAVTV Plus App accessible on all the most popular handheld devices, smartphones and computers.
---
2022 Official Team Lucas Pro Pulling League Marketing Partners
ARP (Automotive Racing Products)
"Official Fastener" of the Lucas Oil Pro Pulling League
Arizona Sport Shirts
"Official Merchandise Provider" of the Lucas Oil Pro Pulling League
Big River Steel
"Official Sponsor" of the Lucas Oil Pro Pulling League
General Tire
"Official Tire" Lucas Oil Pro Pulling League
Lucas Oil Products
"Official Oil" of the Lucas Oil Pro Pulling League
MAC Trailer
"Official Trailer" of the Lucas Oil Pro Pulling League
MAVTV Motorsports Network
"Official Television Network" of the Lucas Oil Pro Pulling League
OPTIMA Batteries
"Official Battery" of the Lucas Oil Pro Pulling League
ProtectTheHarvest.com
"Official Sponsor" of the Lucas Oil Pro Pulling League
RhinoAg
"Official Sponsor" of the Lucas Oil Pro Pulling League
SuperClean
"Official Sponsor" of the Lucas Oil Pro Pulling League
UNOH
"Official Educational Partner" of the Lucas Oil Pro Pulling League
2022 Lucas Oil Pro Pulling League Supporters Include:
Ag Protect 1, Brown and Miller Racing Solutions, Champion Seed, Scheid Diesel, and Thermo-Tec
---
Submitted By: Bryan Lively
Back to News